Wire Braces

Bells, Jackson, & Milan, TN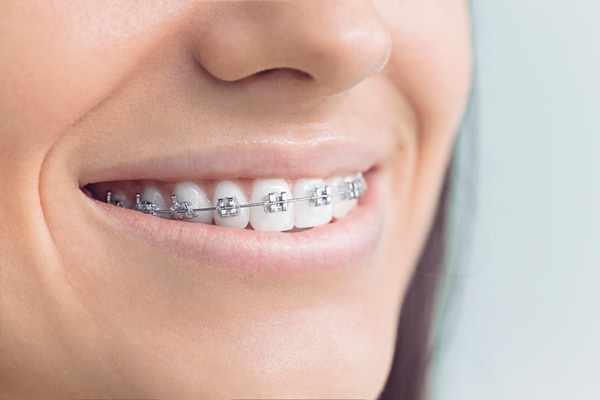 Traditional braces using brackets and wires allows orthodontists the greatest amount of control in moving and redirecting your teeth. Braces are used to correct your bite, elevating your oral health and your aesthetic. At Premier Dental, we are happy to review the placement of your teeth, discuss any possible malocclusion we see, and provide the guidance you need to help you have a healthier smile.

The use of braces is often thought of as a passage through adolescence, but the reality is that patients of all ages can have orthodontic tools to help them have improved function and oral health. Misaligned teeth can be problematic for your jaw, how you chew, and in your look. Braces can be a powerful tool to make a significant difference.


Malocclusion

A malocclusion is what we call a bad bite. This topic can encompass a wide variety of tooth placement problems including:

| | |
| --- | --- |
| • | Overbite: An overbite is a common dental disorder. Our teeth naturally fit just over our bottom teeth, we classify the condition of an overbite when the upper teeth fit over the bottom teeth and there is space between them. Overbites can be the result of thumb sucking. An overbite can cause strain to your upper jaw, causing pain in your jaw joint and it can result in speech issues. |
| • | Underbite: An underbite is a less common bite disorder, but still occurs frequently. An underbite is when the bottom jaw extends out further than the upper jaw, so the bottom teeth rest over the top teeth. Underbites can be caused from thumb sucking, using items to push on bottom teeth such as pacifiers and bottles. An underbite can cause an unusual face shape, pain in your jaw joint, along with chewing issues and speech issues. |
| • | Crossbite: A crossbite is a disorder where some teeth of your upper jaw fit over, and some fit behind the lower jaw. Crossbites are somewhat common and can occur for a variety of reasons including genetics, or some disruption of normal tooth eruption. As with the other malocclusions, a crossbite can cause some strain to your jaw joint. |

In addition to these common bite disorders, patients frequently have issues with gaps between their teeth, overcrowding, or teeth that are not coming into place as they should. All of these issues can have negative effects.


Jaw Alignment and TMJ Disorder

One of the frequently discussed problems with teeth alignment is how it is impacting your jaw. Our jaw is a brilliant design with hinges at the joints that allow us to open and close our mouths all day long whether we are chewing, breathing or speaking. Disruption to these joint hinges can range from annoying to a hugely significant problem. TMJ disorders can cause a number of problems including discomfort, pain, ear pain, eyebrow pain, clicking or popping or even the inability to open and close fully or at all.


Young Orthodontic Intervention

Increasingly, we are learning the benefits of seeing patients younger for orthodontic observation and intervention. If we see a problem in how teeth are coming into place with younger children, we can create a treatment plan to help better guide these teeth into better positioning. This can save time and money for orthodontic care. From spacers, to aligners and more, there are steps that we can take to help your child have better teeth placement from the beginning.


Braces

Braces use a bracket and wire system to pull your teeth into correct positioning. Brackets are placed on the teeth necessary to gain the control needed and a wire is then placed through the brackets to pull. The patient is seen for regular tightenings of the wire to make the movements needed.

Today, braces come with a wide variety of options including ceramic brackets, self ligating wires, lingual braces, clear aligners and more.


Schedule Your Consultation Now!

See if traditional braces or other orthodontic treatment is right for you. Call 731-300-3000 or one of our three convenient locations to schedule your consultation and discuss the long term benefits of orthodontic treatment!