Family Dentistry

Bells, Milan, & Jackson, TN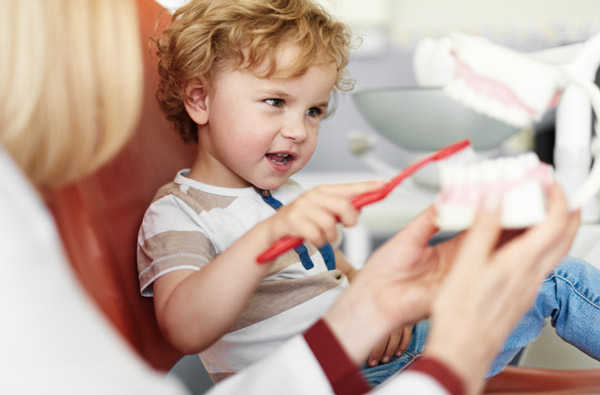 Establishing your family with a skilled dentistry team such as ours at Premier Dental is key to a lifetime of healthy dental habits. Maintaining your oral hygiene through regular dental care will positively impact your dental health. A healthy mouth will also influence your overall health and wellness.

As a family dentist, we serve every member of the family, from infancy through adulthood. We believe in personalized dental care for each of our patients. One of the benefits of family dentistry is that as your family dentist we can keep record of your oral health history, allowing us to have a detailed record of your oral care, which allows us to better serve you. Regular oral care and maintaining consistent dental hygiene routines at home are the best way to keep your gums, teeth, and mouth in healthy condition. Regular preventive care is beneficial in keeping bacteria and plaque away, and from needing further dental treatment. If you do need additional dental treatment, we are here for that too!


Family Dentistry Procedures We Offer

As a family dentist, we offer several procedures to keep your mouth and teeth clean and healthy, ranging from dental cleanings and exams, dentistry for kids, periodontal care and maintenance, mouthguards and nightguards, clear aligners, and oral appliances for the treatment of sleep apnea.


Dental Cleanings and Exams

We recommend dental cleanings and exams every six months.

A dental cleaning is a quick and comfortable process, and involves no pain. At your visit, our dentist will do a physical examination to determine the type of cleanings to choose from with a tiny mirror. The dentist will use a scaler to clean between your teeth and around the gums as the first procedure. They will then proceed to brush your teeth with a gritty toothpaste, floss, and then you will rinse. After the cleaning process, the dentist will apply fluoride to your clean teeth.

A dental exam includes a thorough investigation of your teeth and gums to see if there is any evidence of any disease like cavities, bad breath, and gum disease, among others. In some cases, the dentist might take an x-ray if they need a closer look at what is going on with your teeth.


Dentistry for Kids

Our pediatric dentist here at Premier Dental specializes in the unique needs of young patients and can make going to the dentist a fun experience for your child. Baby teeth are very important for the development of adult teeth, and that is why taking your child to the dentist is crucial.

A pediatric dentist has been trained to deal with children. They have the skills and knowledge to understand how to keep kids calm and relaxed, and they know how to talk to them, so they feel comfortable and not scared. They can also explain things in a way children can understand during their exams.


Periodontal Care and Maintenance

Periodontal care is the attention to the soft gum tissue and supporting bone structure of a patient's teeth. It is important to maintain healthy gums to support a patient's natural teeth. If proper care is not maintained, then it is likely the patient will suffer from gum disease.

Periodontal care involves controlling these bacteria by properly and professionally removing it through a regular cleaning called periodontal maintenance. Only by doing this can the disease be stopped. Without it, gum disease remains progressive and will continue to worsen.

Certain procedures will need to be done in the earliest stages of gum disease. These include tooth scaling which involves removing tartar deposits from the teeth and the pockets which form along the gumline exposing sensitive dentin of the tooth. Root planing can also be used to smooth the root so bacteria cannot cling to the tooth.

For advanced stages, gum grafts and bone grafts can be used to help stimulate tissue growth. All of these can be avoided with proper periodontal care.

For more information on Gingivitis.


Mouthguards and Nightguards

Most people don't realize that teeth grinding or bruxism is very prevalent, especially while people sleep. But many people who grind their teeth are unaware they're doing it. This is why a nightguard is an excellent solution we provide here at Premier Dental to help people stop grinding their teeth.

At Premier Dental, we make custom-made night guards for each individual, and it's a plastic mouthguard that you wear while you sleep. It fits over your top teeth and helps to prevent them from grinding together. The great thing about them is that they are very comfortable to wear and most people don't even know they're wearing them. A night guard will help you from damaging your teeth through clenching and grinding.


Clear Aligners

Clear aligners, like Invisalign, are gaining popularity in the orthodontic field. Gone are the days where braces with metal brackets and wires were the only option. Clear aligner trays are an alternative to straightening misaligned teeth. Aligner trays are best for those who only need minor tooth alignment, however.

Clear aligners are very easy to use. The patient simply wears the aligner trays that have been made for them for up to 22 hours a day, only removing them to eat and drink and to brush and floss their teeth. Aligner treatment is generally a shorter duration than traditional metal braces.


Sleep Apnea and Oral Appliances

Sleep apnea is a relatively common problem. It causes broken sleep patterns that usually lead to increased tiredness and decreased awareness in waking hours, morning headaches, or a dry throat when you wake up.

There are several different treatment options for sleep apnea ranging from conservative therapy to major surgery. The most common treatment is Continuous Positive Airway Pressure (CPAP). A CPAP machine consists of a specially fitted mask covering your mouth and nose while you sleep. The machine delivers a continuous flow of air into your nostrils. The pressurized air flowing into your airways promotes open airways, so breathing is not impaired while you sleep.

Some people with obstructive sleep apnea find their cure with dental devices. These appliances are specially designed to keep airways open during sleep. We can create a customized device for you.


Schedule An Appointment for Our Family Dentistry Services

Whatever you or your family's dental needs, it is important that you all receive quality routine dental care. Our family dentistry team here at Premier Dental near Bells, Milan, and Jackson, TN can assist with all of your family's dental needs. Specializing in family dentistry, we pride ourselves in addressing your oral health at every stage of life. Contact us today for all of your family dental needs!