Dental Cleaning

Bells, Jackson, & Milan, TN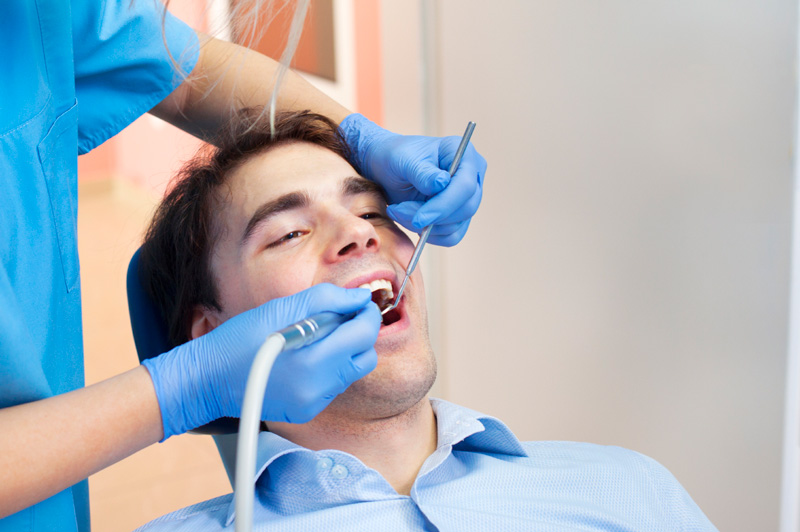 Here at Premier Dental, we are more than happy to provide dental cleaning services for you. The mouth houses the teeth, gums, and tongue, which does quite a lot of work from chewing to talking day in, day out, and thus requires special care. Routine brushing and flossing of the teeth is a part of oral hygiene, which most individuals keep up with, but it is often not enough to keep healthy and strong teeth. Dental cleaning is a professional procedure that involves the removal of tartar or hardened dental plaque not taken care of during routine brushing and flossing from the teeth.

For good oral health, it is recommended by the American Dental Association to undergo a dental cleaning and regular exam at least twice a year. This helps prevent discoloration, gum problems, and general tooth discomfort from accumulation of plaque on the teeth.


Why Is Dental Cleaning Necessary?

Plaque is a sticky, yellowish, or colorless film containing bacteria and sugars which constantly forms on tooth surfaces, between the teeth, and along the gumline. Prolonged build up and hardening of plaque on the teeth can lead to discoloration of the teeth, cavities, and eventually tooth decay. It can even affect the bones found in the jaw in the long run.

Also, the presence of tartar on the teeth is viewed by the body as an invasion of foreign bodies and the immune system reacts by sending antibodies to fight it off just as it would with any infection. This results in inflamed and bleeding gums, which, when prolonged, can lead to gum diseases in the long run. Therefore, to prevent or reduce the occurrence of all these issues and keep everything balanced, dental cleanings are necessary.


What Happens During A Dental Cleaning?

The dental cleaning procedure is a relatively painless one. When you book a dental cleaning appointment with us, it will be performed by one of our experienced dental hygienists or dentists. Before the cleaning itself, we will start with a physical examination of your entire mouth. We will use a small mirror to check around your teeth and gums for inflamed gums and other tooth concerns.

Using the mirror as a guide, we will scrape off the tartar from the tooth surfaces and in between the teeth with a scaler. After that, the teeth will be cleaned with toothpaste using an electric brush. Then, expert flossing, followed by rinsing and then fluoride treatment. The fluoride treatment acts as a protection for your teeth for some months against cavities.


Types of Dental Cleaning

There are two types of dental cleaning. The first type is the basic dental cleaning that is supposed to be done at least twice a year. The other type is called deep cleaning which is done for people with gum diseases and periodontal disease. Deep cleaning is different from the basic cleaning in the sense that we will do a root planing.

Root planing is the removal of plaque from the roots of the teeth. This allows for the bacteria to be removed from the pockets of the teeth and allow the gums to heal and remain healthy. Patients who require deep cleaning might have to visit us every few months. You can visit our clinic today to get your teeth cleaning done. If you have any questions concerning dental cleanings or how to book an appointment for a dental cleaning, call Premier Dental at one of our three convenient locations today.