TMJ/TMD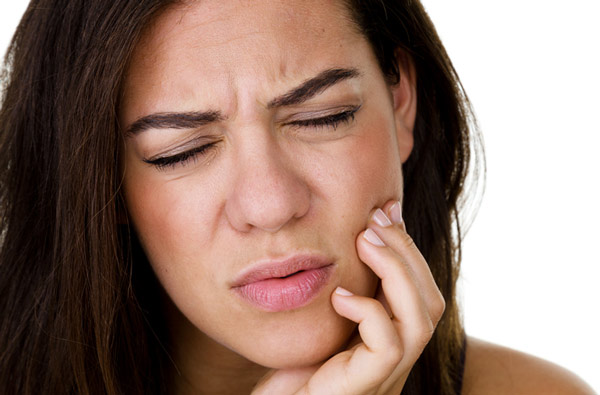 At Premier Dental, we specialize in treating jaw disorders like TMJ. Dysfunctional TMJ joints (where the lower jaw connects to the skull underneath the ear) can cause pain and, over time, lead to disability if not treated. Proper treatment depends on individual circumstances, and when you visit our office, we will formulate a specific plan of action to restore proper function to your jaw and eliminate your symptoms.


What Is The TMJ Joint?

TMJ stands for temporomandibular joints, the medical term for the joints responsible for opening and closing the jaw during activities like chewing or talking. This joint is used quite frequently throughout the course of a day, so it is crucial that it opens and closes smoothly to avoid problems.

The TMJ is an intricate combination of bone, ligaments, nerves, discs, and muscles that work together. Even a small tweak due to injury or malformation from genetic error can cause significant issues, most notably pain.


What Causes TMJ Disorder?

The most common cause of TMJ disorder is a misalignment of the discs in the joint. When the disc "slips", a similar mechanism of action to spinal cord injuries, the typical "popping" or "clicking" sound associated with TMJ disorder occurs. Although this clicking is not always present with TMJ, it is quite common and considered a tell-tale sign of the disorder. TMJ may also be caused or worsened by a genetic malformation in which the joint develops improperly or by inflammatory conditions like rheumatoid arthritis.

Another contributing factor to TMJ disorder is clenching or grinding of the teeth, usually during sleep. Many people do not even realize they are doing this. If your jaw is consistently sore after waking, you may be grinding your teeth during sleep. Our expert dentists can provide treatments to prevent this from occurring and further damaging your jaw joint.


What Are Symptoms of Poor TMJ Function?

As mentioned already, the "clicking" of the TMJ slipping is common. Pain is another common symptom, usually occurring around the joint itself under the ear. Patients with TMJ disorder often experience pain more acutely during eating or talking. Depending on the type of TMJ, the joint may lock up occasionally, making opening or closing the jaw difficult or impossible. Such cases are considered extreme, and if this occurs you should seek care immediately.


How Is TMJ Treated?

The right treatment depends on the causes of your case as well as your symptoms. In minor cases, anti-inflammatory drugs such as Ibuprofen, especially when taken before bed, can help alleviate symptoms by reducing inflammation in the joint. Muscle relaxants can control grinding during sleep. Dental appliances like stabilization splints can also prevent the damaging effects of teeth grinding. A change in diet in favor of softer foods can also reduce the burden on the joint during eating. Often, more involved work in our clinic is necessary. Surgical options exist for complicated or advanced cases, and in these cases, our expert providers will perform the work in our clinic.

Contact us, Premier Dental at one of our three convenient locations to schedule your appointment with us today. If you suspect TMJ disorder, do not wait to get your jaw checked out.