Restorative Dentistry

Bells, Milan, & Jackson, TN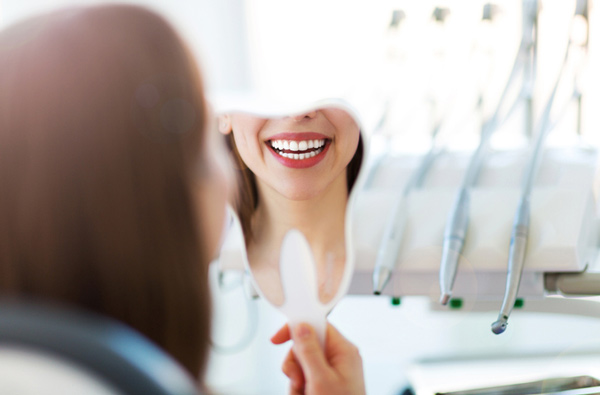 What is restorative dentistry?

Restorative dentistry focuses on repairing and replacing damaged teeth.


Our goal here at Premier Dental Center is to keep your mouth, teeth, and gums fully functioning and healthy through the use of restorative dentistry.

Restorative dentistry incorporates various procedures to achieve this goal.


Restorative Dentistry Procedures
Tooth Extractions


Extracting a tooth is typically one of our last resorts. We prefer to save natural teeth whenever possible, but there are times when a tooth simply must be removed.

Teeth that have broken off and cannot be repaired or those that have decayed beyond the point of saving need to be extracted for safety reasons.

Sometimes, healthy teeth must also be removed, such as when the mouth is too crowded or when a tooth has come in so misaligned that it cannot be shifted back into its proper position.

Learn more about tooth extractions and when they are necessary.


Dental Bridges


You will require more than one dental visit to have a complete dental bridge installation.

During the first appointment, the dentist will get rid of your dentin and enamel, providing sufficient space for the new tooth.

It also includes abutment tooth reshaping, for a perfect fit. The next step involves taking the gap measurements, for the molding.

At this stage, the dentist will install a temporary bridge that protects bridging the area.

The permanent bridge is ready in the final step, and the dentist will install it adjusting it for a perfect and comfortable fit.

Read more about how a dental bridge can help if you have a missing tooth.


Dental Fillings


If you experience dark spots, chipping, roughness, floss tearing, holes in your teeth, food getting stuck on a particular spot, or when previous fillings chip or get lost, it is time to visit the dentist for advice on how to get a filling.

The major cause of dental cavities is too much sugary food and starches.

There are multiple substances that the dentist can use to fill dental cavities.

Among them includes; cast gold, silver fillings, tooth-colored composite, glass ionomer, or ceramics. All of the choices are effective but only vary in their durability and cost.

Learn more about tooth colored dental fillings.


Inlays and Onlays


Treatments with inlays and onlays generally take two appointments to complete.

During the first appointment, our professionals will remove the decayed area or the old filling, and prepare the surface for the new filling.

The inlay or onlay is made by a dental technician, which requires the dentist to take an impression to send to the technician.

Once impressions are taken, our professionals will insert a temporary filling to cover and protect the surface requiring the inlay or onlay.

Once the inlay or onlay is received back from the technician, a second appointment will be needed for the fitting.

Our professionals will ensure that the final product fits perfectly, and the bite is correct.

Once this is all confirmed, the inlay or onlay is then glued in with a strong bonding adhesive material.

Read more about inlays and onlays.


Dental Crowns


Dental crowns act as caps to cover damaged teeth. Receiving a dental crown will take at least two visits.

During your first visit, you will receive a temporary crown, while your permanent crown is being made.

During the second visit, the temporary crown will be removed, and the dentist will confirm if the permanent crown fits perfectly and matches the color of your teeth.

If it is a good match, the part around the tooth will be numbed and the permanent crown will be placed and cemented onto your tooth.

Discover how a dental crown can be used on a damaged or decayed tooth.


Dentures


Our team at Premier Dental Center has a great deal of experience in working with all types of dentures: complete, partial, and custom dentures.

There are many processes we utilize at our clinic to give our patients a perfect smile.

You may need to look into some form of dentures, either partial or full, depending on your condition and which teeth are missing or damaged.

It is important to have a set of teeth that are well-aligned and bright when we reveal our smile to others.

This will do wonders to your self-confidence, especially for those of us who have struggled with this for some time.

Dentures remain a tried and true tooth replacement option.

Discover how different types of removable dentures can replace missing teeth.


Dental Implants


Dental implants consist of titanium posts that are placed into the jaw.

On top of the post is an abutment which holds the crown in place.

Dental implants are permanent; they do not need to be removed at all.

Once placed, they are just like your natural teeth. You do not need to use any special adhesive to hold them in place, and they will not shift or move.

Same-day implants are an option for many of our patients.

This means we are able to do any extractions necessarily, place the titanium posts, and place the crown on them in one single visit.

This means there is no need to go without teeth or use temporary options.

This may not be an option for everyone, but for those who are in good health and have few dental issues, it can be the ideal solution.

Learn more about the benefits of dental implants.


Root Canal


You need to get root canal treatment the moment you start experiencing pain or severe sensitivity, particularly after consuming something cold or hot.

When you find that the gums are inflamed and you are experiencing pain, it is time to book an appointment with our team for a root canal.

In the case of a root canal treatment, although the dental pulp may be damaged, the outermost structure of that tooth may still be intact and in good shape.

Getting rid of the damaged, injured, or dead pulp allows you to retain your tooth.

Discover how a root canal could save a tooth from being extracted.


TMJ/TMD


Having a healthy functioning jaw is essential for your oral health, bite function, and overall health.

Problems with the jaw can prevent you from eating, chewing properly, talking, yawning, and swallowing.

Besides, jaw problems can trigger pain and suffering. TMJ, which stands for temporomandibular joint, is that section of the jaw that works as a hinge.

This jaw part allows you to move the jaws easily and effectively.

When you have problems with the jaw as well as the surrounding jaw muscles, they may be considered temporomandibular disorders (TMDs).

Our dental specialists will examine your jaw disorder and provide solutions to fix them.

Read more about TMJ and the treatments available to help with pain.


Contact Us!


Contact us at Premier Dental Center today at 731-300-3000 for all of your restorative dentistry needs!