Porcelain Crowns

Jackson, TN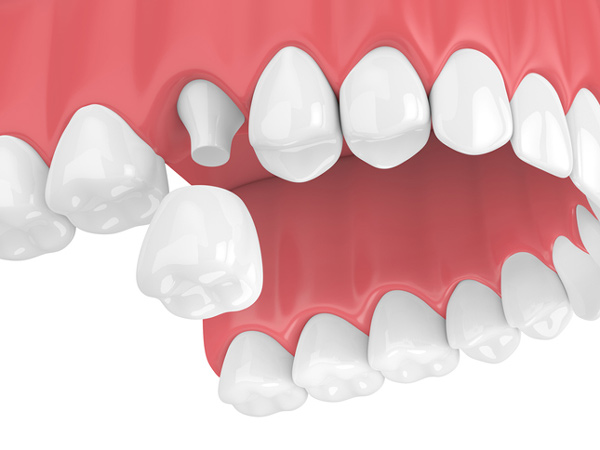 Porcelain crowns are customized caps affixed and cemented over the tooth to restore the tooth's size, strength, and functionality. Protecting and cosmetic restoration of your teeth is the major goal of these crowns.

Since they resemble your natural teeth, they offer an attractive appeal. Porcelain crowns are ideal for people whose teeth are decayed or have had trauma or an event that has harmed their teeth. They are also a terrific choice for people who want to straighten their teeth to enhance their smiles.

Crowns can also restore a missing filling or protect your teeth following a root canal. Visit to get more information about porcelain crowns.


Porcelain Crowns Procedure

Only two dentist appointments are necessary for the implantation of a porcelain crown. The dentist will prepare the damaged tooth for crown placement during the initial appointment. The dentist will examine your teeth for any sensitive regions and remove them as part of these preparations.

Before fitting the crown, the dentist will utilize x-rays to check the tooth's roots and surrounding bone.

Your dentist could advise root canal therapy if there is a pulp injury or infection risk. Your dentist will numb the injured tooth's gums before placing a crown on it.

The dentist will then take imprints of your teeth and send them to a dental lab to create crowns. However, the dentist will make a temporary crown to cover the broken tooth until the permanent crown, which could take three weeks, is manufactured.

The second appointment will include removing the temporary crown. The permanent crown will be inspected to make sure it effectively fills the gap and matches the shade of your teeth. If everything seems in order, the dentist will numb the area around the damaged tooth with a local anesthetic before firmly securing the permanent crown.


Are There Any Problems That Can Occur with Porcelain Crowns?

After getting a crown on your teeth, there are some issues that could occur. You may first experience some pain and discomfort.

Your dentist will suggest you take some painkillers to control the pain. As the anesthetic starts to wear off soon after the treatment, a newly-crowned tooth may become sensitive. You can feel some heat and cold sensitivity if the tooth that the crown has covered still has a nerve.

Your dentist could advise using toothpaste made for sensitive teeth when brushing your teeth.

All-porcelain crowns can occasionally chip. Minor chips are easy to fix, and the crown still stays in your mouth. If there are several or substantial chips in the dental crown, it might be necessary to replace it.

The cement holding the crown in place may occasionally come out from beneath the crown. This not only makes it possible for the crown to come loose but also makes it possible for bacteria to enter and damage the remaining tooth.

Call your dentist if your crown becomes loose.

A dental crown can come off. When this occurs, it's typically because of a bad fit or not enough dental cement was used. Get in touch with your dentist right away if this occurs for you. Before you can schedule an appointment, your dentist will give you detailed instructions on caring for your tooth and crown.

Your crown could be re-cemented in place by the dentist. If the crown cannot be repositioned, a new crown must be manufactured.

Dental crowns are frequently made of metals that are blended together. The porcelain or metal used in the dental crown can cause an allergic reaction in certain people, though this is quite unusual.

Your crowned tooth's gum line may have a black line adjacent to it. This is common, especially if your crown is made of porcelain fused with metal. The metal of the crown is what is visible along this black line.


Do Crowned Teeth Need Special Care?

No special care is required for a crowned tooth. However, you must prevent decay and gum disease from reaching the tooth underneath. Regular flossing and twice-daily brushing are necessary for maintaining healthy teeth.

Please avoid chewing or eating hard foods with your porcelain crowns to avoid breaking them. If maintained properly, a porcelain crown can last for several years.


How Long Do Porcelain Crowns Last?

Porcelain dental crowns typically last between five and 15 years. The crown's lifespan varies depending on the level of wear and tear it experiences, how well you maintain good oral hygiene and your own mouth-related behaviors.

These oral habits include teeth clenching or grinding, ice chewing, biting on fingernails, and using teeth to open containers.


Benefits of Porcelain Crowns

Restoring a patient's smile is one of the main goals of crowns. Patients can enhance both the function and aesthetics of their teeth using porcelain-fused-to-metal crowns.

The porcelain fittings' hue can be adjusted to match the patient's natural teeth. The porcelain crown's color matches the patient's natural teeth such that no one will notice you have dental crowns.

As the coloring ages and tarnishes, metal crowns may gradually begin to have a gray hue. Porcelain fittings, on the other hand, will never change color.

After years of use, they will still look like the patient's natural teeth. Porcelain crowns are stain-resistant; hence they will remain white. Even food and drinks will not stain them.

The general function of dental crowns is to guard the natural tooth against further deterioration. People frequently wonder whether dental devices can stop current problems and prevent new ones from developing.

And no doubt, dental crowns made of porcelain can achieve this. They guard against both ordinary wear and tear and additional harm from cracks, chips, stains, or decay.

As long as the patient takes appropriate care of them, porcelain dental crowns are durable and can last up to 15 years. Porcelain is resilient and can withstand additional harm. However, it is the wearer's responsibility to take daily care of their crown to keep it in good condition.


Schedule Your Consultation

Visit to get more benefits of porcelain crowns and tips on how to care for them. Call us today at 731-300-3000 for more inquiries.