Periodontal Maintenance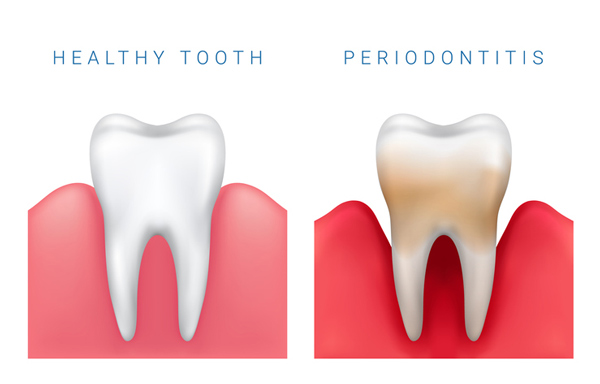 As part of our holistic dental practice, our team at Premier Dental provides our patients with high-quality periodontal maintenance when gum disease has been detected. Most gum disease is easily noticeable during routine examinations. It is a relatively common condition with a straightforward treatment protocol. When gum disease is caught early, most patients can retain full function of their teeth without complication. Here is a brief overview of periodontal maintenance, who might need it, and clarifications regarding commonly asked questions about the procedure.


Which Patients Need Periodontal Maintenance?

The presence of gum disease, or periodontal disease, is the determining factor for whether periodontal maintenance is necessary. There are several telltale signs of gum disease that our dentists will notice during one of our careful examinations, including "deep pockets" in the gums defined by areas deeper than 4 millimeters, bone loss, gum recession (often accompanied by exposed roots), or bleeding gums. Gum disease cannot be "cured" – rather, the focus is on preventing further bone loss. Looking at a patient's history of gum disease is also useful for long-term outlook and determining the best course of treatment.


How Periodontal Maintenance Differs from Standard Cleanings

This is an understandable and common question among patients who require reparative work beyond simple cleanings. Everyone, regardless of their dental health, should have their teeth cleaned at least every six months in addition to a good flossing and brushing program at home. Plaque and other harmful debris build up between teeth and in hard-to-reach crevices in the gums even in the most diligent brushers – advanced dental tools are needed to clean away what cannot be removed with brushing. Not to mention that these twice-annual checks provide a good opportunity to have a dentist examine your mouth for any other oral problems that could be lurking such as oral cancer.

On the other hand, more involved dental work, like periodontal maintenance, is necessary for our patients who have some form of gum disease. Root planning and scaling is a simple procedure that involves the use of specialized tools to carefully remove plaque that has accumulated deep in the gums. Ideally, with proper home care and follow-up monitoring, the gums can rebound, and the gum disease will be considered to be "in remission", meaning that no further damage is occurring.


Is Periodontal Maintenance Painful?

Many patients, especially children, after often naturally concerned about pain. Generally, though, periodontal maintenance is a completely pain-free experience. Our expert providers carefully anesthetize, or numb, the area of the mouth where we will work. Normal activity, in most cases, such as eating and drinking can be resumed directly after leaving the clinic. We understand these concerns of our patients, and our dentists are specially trained to prioritize your comfort and safety.

Contact us, Premier Dental at one of our three convenient locations today to schedule a comprehensive examination that will determine the health of your gums and whether periodontal maintenance is right for you. Our friendly staff is available during regular business hours to help answer any questions you have. We aim to make your dental experience as pleasant as possible, and we will work with your insurance company on your behalf to make sure you get all the coverage you qualify for under your plan.