Oral Appliance Therapy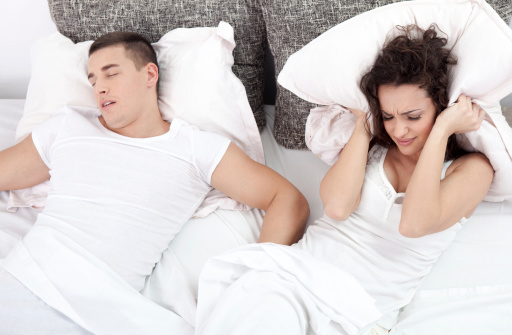 Our team of professionals here at Premier Dental are prepared to perform oral appliance therapy to correct obstructive sleep apnea, as well as snoring, by providing removable oral appliances for when you go to sleep. Various fittings can be used, including mouthguards, with the aim being to prevent the airway from collapsing so as to prevent sleep apnea and snoring by holding and supporting the mouth and jaw in position. Our professionals enhance the effectiveness of oral appliance therapy by custom fitting these appliances for you, using specific appliances that are only decided upon after an extensive sleep study that is used to diagnose sleep apnea.


Types of Appliances

Different oral appliances can be used to treat obstructive sleep apnea. The devices differ in both appearance and functionality, with the two main appliances being the tongue retaining device and mandibular repositioning device. Our experts use the tongue retaining device for holding the tongue in place to keep the airway open. On the other hand, repositioning the lower jaw forward and down is done using the mandibular repositioning devices for opening up the airway.


Application of This Therapy

It is estimated that one in 18 million people have sleep apnea, which shows that you are among the rare people with this condition. However, the condition increases your risk of heart disease, high blood pressure and mood problems, which makes it a huge concern that needs to be addressed quickly. The quality of your sleep and symptoms of sleep apnea can be improved effectively using oral appliance therapy, which leads to the improvement of your overall health. Resembling a cross between a mouthguard and a retainer, the oral appliance is fitted on your mouth with the mouthguard fitting over your teeth while your mouth is held in position by the retainer. The plastic mold holds out jaw slightly down and forward, which helps with opening up your airway to assist with snoring regulation, as well as free-breathing when sleeping.

Compared to the CPAP machine, oral appliance therapy is a bit more commercial, but it makes it possible to stick with the appliance for an extended period. In addition, the device is less expensive, which makes the method a pocket-friendly solution to your sleep disorders. The size of the device makes traveling with it quite easy but it can only be used for treating mild symptoms of sleep disorders.

When you visit our office for the first time, you will be informed of the benefits of using this option by our team of experts. Our experts perform a clinical evaluation of the examination of your mouth, tongue, airway, and jaw using a mouth x-ray. Digital and physical models are used for customizing the oral appliances, and these models are sent to the dental lab to create the appliance. A return visit will be necessary once the appliance is ready for fitting purposes where our experts will also make the necessary adjustments.

For more information about Oral Appliance Therapy call Premier Dental at one of our three convenient locations today!