Mouth Guard (Night)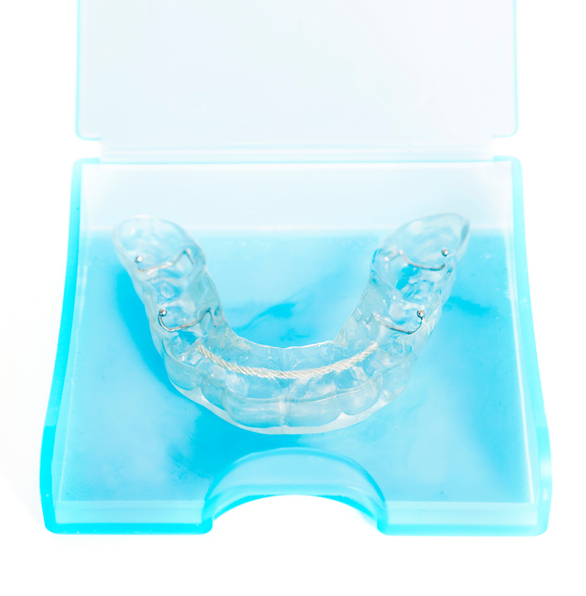 At Premier Dental we offer you ideal solutions for night grinding by providing you with best night mouthguard that perfectly aligns with your teeth. Though teeth are considered stronger than bones, there are numerous chances through which your teeth can be damaged. Teeth grinding is one of the phenomena that can frustrate you and invite many issues like sore jaw, headache, and tooth pain. If you are frequent teeth grinder during nights, it is advised that you should start thinking about nighttime mouthguards.

It might be irritating to wake up to dull headaches, a sore jaw, and severe tooth pain. All these symptoms are a result of night grinding. Mouthguards (night) help to protect your teeth when you grind them frequently. It evens the pressure on your teeth by creating a barrier between upper and lower teeth. An appropriate mouthguard that fits perfectly on your teeth can also reduce the grinding noise at night that may interfere with a partner's sleep.


What Are Nighttime Mouthguards

Night mouthguards are similar to the guards used in sports like wrestling and rugby. They are either made with rubber or plastic that fits into your mouth, taking the shape of your teeth. In medical terms, teeth grinding is known as bruxism. There are ways through which you can offset the effects of bruxism.

Mouthguards are one of the popular solutions to mild to moderate bruxism and are worn while sleeping. Majorly, mouthguards (night) come in the boil and bite form wherein you have to boil the guard in water and slowly bite into it to give it the shape of your row of teeth. A mouthguards primary function is to separate the rows of teeth and limit the damage they cause when rubbed together repeatedly.


Benefits of Mouthguards

Mouthguards (night) are considered as one of the effective defensive tools against bruxism or teeth grinding. Some of the significant reasons for adopting a mouthguard for bruxism include: it covers your teeth adequately preventing it from grinding, it creates a necessary space between the upper and lower teeth, it offers a temporary yet effective and inexpensive means of protecting your teeth from grinding at night, it helps in correcting your tongue position during the night and lightens the stress exerted on your teeth while grinding that perfectly cushions your jaw muscles.


Types of Mouthguards

Soft mouthguards are not for severe grinding. They are used for mild and occasional grinding cases. Dual Laminate mouthguards are soft from inside and hard from outside, a dual laminate mouthguard will help you out with moderate grinding habit. Hard mouthguards are designed with acrylic. They are made for excessive grinding. They are the most durable and rigid mouthguards you will find.

When buying commercially available mouthguards, choose the best fitting and thin option to get proper comfort. Always wear the mouthguard for about 4-6 weeks to get accustomed to it. After a few weeks, a mouthguard will become a part of your daily routine. Moreover, if you are using the boil and bite type, it is important to understand the right amount of boiling point.

We understand that night grinding can be frustrating and painful. Hence, we are happy to provide you with the best mouthguards solutions. Connect with us, Premier Dental at one of our three convenient locations to get your mouthguards (night) today.