Meet Olivia Gaddy, DMD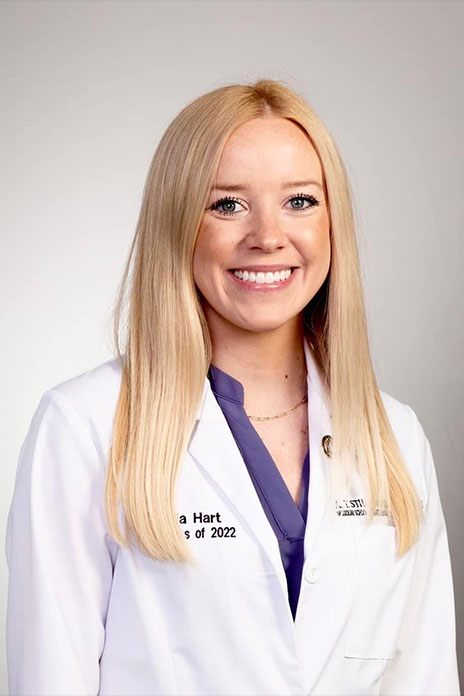 Dr. Olivia grew up in Gadsden, Tennessee and graduated from Crockett County High School. Dr. Olivia and her family have been lifelong patients at Premier Dental Center, and she is excited to return and be a part of the dental family that has taken such great care of her over the years. Dr. Olivia went to Mississippi State University and earned a Bachelor of Science in Biochemistry. Dr. Olivia earned her Doctor of Dental Medicine from A.T. Still University - Missouri School of Dentistry & Oral Health. While attending dental school Dr. Olivia, received the Horace Wells Senior Student Award for Outstanding Achievement in the Field of Dental Anesthesiology.

Dr. Olivia and Dr. Jake met during dental school. During their time in school, they had the opportunity to serve U.S. Military Veterans at several volunteer events. The volunteer opportunities provided a variety of dental care, including free dentures for veteran patients. Dr. Olivia and Dr. Jake believe in giving back to their community, and they strongly believe in providing support for those who fought for our country.

In their time off, Dr. Olivia and Dr. Jake enjoy hiking, playing volleyball, fishing, watching the Kansas City Chiefs & Royals, and going to St. Louis Cardinals games. They just got married earlier this year in Colorado! Together they have three cats, and they want to get a dog soon. They are very excited to join the Premier Dental Center family!