Lumineers

Jackson, Milan, and Bells TN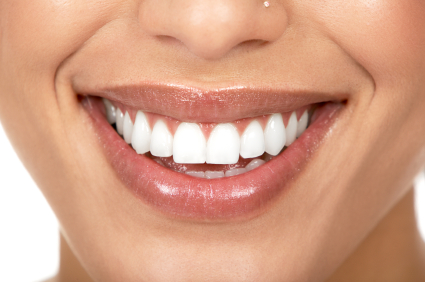 A dental veneer is one of the most popular ways to change the shape, appearance, and color of a tooth. These days, patients have more veneer options than ever before, thanks to improvements in technologies, materials, and techniques. At Premier Dental, we specialize in a relatively new type of veneer treatment known as Lumineers. If you would like to make cosmetic changes to your smile, Lumineers may be the ideal solution.


What Are Dental Veneers?

A dental veneer is an extremely thin, tooth-shaped shell that covers the front portion of a tooth's enamel. Most veneers are made from porcelain, a highly durable and aesthetically-pleasing material that possesses the light-reflective properties of natural teeth. Before your procedure, we will choose a shade of porcelain that best matches your existing teeth or brightens your smile!

Dental veneers are most commonly used for teeth that are chipped, gapped, discolored, or abnormally-shaped. A veneer may also be a less intrusive treatment option for teeth that need dental crowns. Due to the thin nature of the restoration, we typically place veneers on anterior (front) teeth only.


Conventional Veneers Vs. Lumineers

Lumineers are a brand of veneers that have become increasingly popular in recent years. Both Lumineers and conventional veneers improve the cosmetics of your smile. However, Lumineers are thinner and less invasive.

Conventional veneers require a minor reshaping of the tooth. During the procedure, we remove a very small amount of enamel to accommodate the thickness of the veneer. Because Lumineers are so thin, we can place your appliance while leaving all or most your enamel intact. This is a revolutionary concept that leads to better long-term oral health and faster treatment times.

Preserving as much healthy tooth enamel as possible will improve the durability and longevity of both your veneer and your natural tooth. Removing less enamel can also shorten your appointment, and improve your chances of a safe and effective procedure. This all depends on the number of veneers we place, which varies from patient to patient.


Lumineer Procedure

Much like conventional veneers, the Lumineers procedure is usually broken up into two appointments (following your initial consultation). During your first appointment, Our doctors will prepare each tooth that is receiving a veneer. The amount of enamel we remove varies from patient to patient. In some cases, we may not need to remove any healthy tooth structure. The average thickness for Lumineers is around 0.3 mm, while conventional veneers are about 0.5 mm.

After your teeth are properly prepared, we will make an impression. This impression will be used to fabricate your Lumineers to the exact dimensions of your teeth. The fabrication process may take a couple of weeks to complete.

Once your veneers are ready, we can schedule your final appointment. During this visit, we will permanently install your new veneers, improving the cosmetics of your smile. We may need to make some last-minute adjustments to ensure the perfect fit.


Are You a Candidate for Lumineers?

If you want to make a permanent cosmetic change to your smile due to any of the issues listed above, we may recommend Lumineers. Due to the extremely thin nature of Lumineers, patients with severe discolorations may not qualify for this type of treatment. More often than not, Lumineers are the ideal solution!


Schedule Your Consultation

A consultation with us is the only way to determine if Lumineers are right for you! Call one of our three convenient locations to schedule your consultation appointment now!