Dentures

Bells, Jackson, & Milan, TN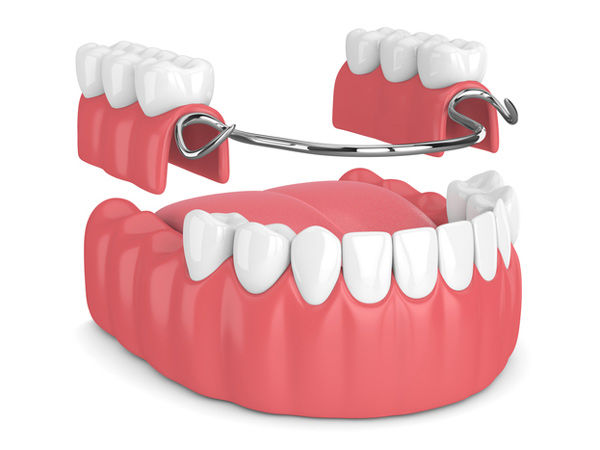 At Premier Dental we offer several services for patients with missing teeth. One such service involves fitting you with dentures. Dentures, also described as false teeth, are an artificial replacement for natural teeth. They are custom made to fit the patient's oral structure and can be removed and put back in the mouth as needed. Dentures may also be attached to abutment teeth or dental implants, in which case the patient does not need to remove them every day.

Patients may lose teeth due to accidents, diseases, or infections resulting from poor oral hygiene. In some cases, a patient may request dentures to improve the aesthetic quality of their teeth, as in the case of protruding teeth where jaw reconstruction and teeth realignment may not be an option.


Types of Dentures

There are two major types of dentures; complete and partial. Complete dentures are a whole set of artificial teeth used to replace the entire range of natural teeth. The artificial teeth are usually made of porcelain and are held together by a plastic base that replicates the natural gum. A complete denture may, however, be fixed with dental implants.

We do partial dentures when the patient does not need to extract all the teeth or has lost only a few of them. A metal frame is used to support the partial denture. We use rests and clasps to support partial dentures on the healthy natural teeth. As with complete dentures, the artificial teeth are usually made of porcelain. We sometimes opt for a plastic base denture for temporary solutions before the porcelain set is constructed, or while waiting for the gum to heal from tooth extraction or injury.

While a complete denture addresses the loss of all your teeth, partial dentures are a solution that not only replaces those but also prevents the teeth adjacent to the gap from shifting. We usually advise our patients to replace even a single lost tooth for this reason.


The Process of Fitting Dentures

When you lose one, several, or all your teeth, the gum and bone in the space begins to heal and take an adaptive shape. Healing may take weeks or even a few months. During this period, we may fit you with temporary dentures. When the gum is healed, we proceed with the conventional denture.

To prepare a full or partial denture, we take impressions of your teeth and jaw and use them in a dental lab to build your false teeth. Once the gum is healed and the prosthetic complete, we perform a final evaluation to see how well the denture fits on your jaw and ensure that it does not interfere with your bite. If need be, adjustments are made before loose dentures are placed into your mouth or permanent ones attached to the abutment or dental implant.

If you have lost teeth or have teeth that are diseased and badly damaged, visit us and allow us to restore your smile with partial or complete dentures. You may also contact us at 731-300-3000 or at one of our three convenient locations to book your appointment.