Dental Implants

Bells, Jackson, and Milan, TN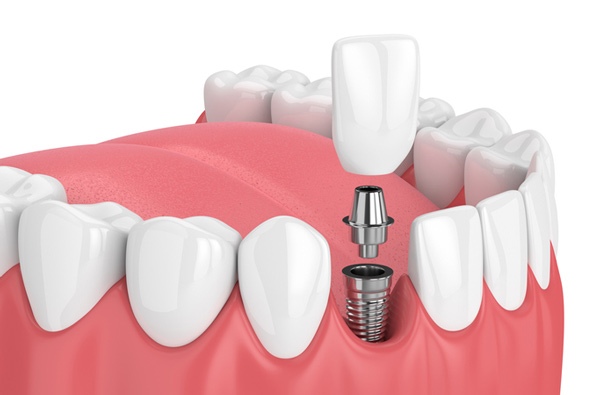 Our team at Premier Dental provides a range of dental implant options for patients with missing or damaged teeth. Implants come with a variety of options. The proper implant depends on the circumstances of your individual case. Our dentists are able to help in determining which is the best choice for you. In this overview of implants, we will discuss the different types of implants, who might need them, and answer some commonly asked questions about implant work.


Who Needs Dental Implants?

People with missing teeth will require implants to help restore function and a bright, healthy smile. Disease or injury are the usual causes of tooth loss. Smoking and, particularly, chewing tobacco are also risk factors for tooth decay. When you visit our clinic, our experienced dentists will perform a thorough examination of your mouth and determine whether you are a good candidate for implants.


Dental Implants vs. Dentures

Many patients ask about the benefits of dental implants and drawbacks, compared to complete and partial dentures. Each has a set of considerations for patients, and whether implants or dentures are right for you is ultimately your decision.

Dentures are generally more affordable. Patients with many missing teeth may opt for dentures to cover the whole mouth instead of needing potentially a number of individual implants. Some appreciate the option to easily remove their dentures whenever they need to.

Dental implants, on the other hand, are permanent solutions. They require much less maintenance than dentures. Because they are fixed to the jawbone, they feel more "natural", and you might experience more confidence with implants.


Types of Dental Implants

Dentists classify dental implants as either endosteal or subperiosteal. Endosteal implants refer to implants into the jawbone. They are typically made with titanium in the shape of screws, which provide long-term reliability and a firm hold. Subperiosteal implants are placed above the jawbone in cases where patients do not have enough healthy jawbone to anchor implants into.

For patients with compromised jawbone, several procedures may restore healthy bone material. The most common of these procedures Is called a bone augmentation in which bone in the jawbone is stimulated for regrowth by the addition of bone material borrowed from a donor or grown in a lab. A sinus lift is the replacement of bone loss in the sinus cavities due to missing teeth in the upper back section of the mouth.


Are Dental Implants Safe?

Dental implants are a fairly common procedure that our dentists perform. There is very little risk involved. Most work can be completed in a single day. Anesthesia is provided for a pain-free experience. Many patients return to work immediately and experience no or very little negative effects of the procedure. We also use the most advanced techniques and the latest dental technology for the safest, most effective dental work possible.


Schedule an Appointment

To ask us about dental implants or to schedule an appointment to visit our local clinic and contact us, Premier Dental at
731-300-3000.

We have three convenient locations our patients can choose from. We will take the time to discuss any concerns you have. We will also work with your insurance company on your behalf, to make sure you get all the insurance coverage that you are entitled to.