Cosmetic Dentistry Bells Jackson & Milan TN




Cosmetic dentistry focuses on improving both the appearance as well as the function of your smile. At Premier Dental we are pleased to offer cosmetic dentistry services and procedures to our patients to help them improve their smiles. Our doctors offer cosmetic results that will meet your aesthetic goals. We offer a wide array of cosmetic dentistry services at all three of our offices in the Jackson, TN area.


Teeth Whitening

One of the most popular cosmetic dentistry procedures is teeth whitening. Teeth whitening is the procedure of eliminating blemishes and discoloration from teeth and enhancing their appearance through a lightening technique to make them appear thicker and more appealing. Teeth whitening is still one of the most cost-effective opportunities to strengthen your smile.

Teeth whitening is a safe and effective method. It is effective in removing stains. Teeth whitening can eliminate stains from soda, coffee, cigarettes, alcohol, and other foods.


Porcelain Crowns

Dental crowns provide damaged and vulnerable teeth with the protection and strength that they need, to restore normal function. But they can also offer the aesthetic improvement that you are looking for. Today's technology allows for dental crowns that are essentially indistinguishable from the surrounding natural teeth. They can be sized and color-matched with precision.

It typically takes two visits to our office to complete the process of getting a dental crown placed on a natural tooth. The process may differ slightly for placement on top of a dental implant.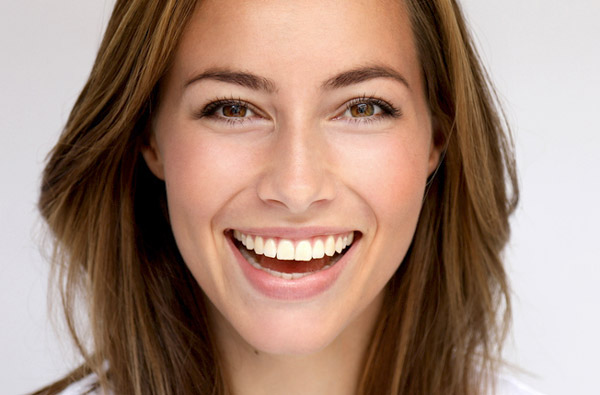 Dental Veneers

To transform your smile, we give it a "facelift" by attaching a razor-thin shell to the front of your teeth. Instead of seeing your old teeth, people will instead see the veneers that you have selected for size, shape, and shade. No two veneers are the same, so your smile will always be as unique as the rest of you.

The material of your veneers can make a big difference in terms of quality and the final product. Ceramic veneers are stain-resistant and strong enough to allow you to eat any food you want, and the closest possible match to the color and hue of natural teeth. We also offer composite resin veneers. Composite resin veneers are easier to maintain, as there is less need to remove enamel; however, they are not as strong as ceramic.

We also provide Lumineers, which are a branded veneer made from porcelain.


Dental Bonding

Dental bonding offers a number of benefits, with one of the primary benefits being that it is much less involved and invasive when compared to other types of cosmetic solutions. Patients quite often do not require anesthesia for the procedure. If there is decay present on the tooth, it will need to be addressed prior to the bonding procedure. Anesthesia will be used in this situation, to ensure the comfort of the patient.

The tooth's surface will be slightly roughened, to assure the secure bond that is needed with the composite resin material being applied to the teeth. A bonding liquid will be used on the teeth, to further ensure that a secure bond is needed.


Dental Crowns

The natural tooth will be prepared so there is a smooth seamless fit for the crown. This could involve the removal of some parts of the tooth. Impressions will be made in order to get the precise fit for the dental crown. These impressions are sent to the laboratory that will mill the crown. A temporary crown may be set on the prepared tooth while you are waiting for the permanent crown to be made. This process typically takes up to two weeks.

Once the new crown arrives, you will return to our office so that our dentist can fit it onto the prepared tooth. Some minor adjustments may need to be made. Once you are happy with the way that the crown looks and feels, it will be permanently bonded onto the natural tooth.


Full Mouth Reconstruction

Over time, disease and damage can cause a negative feedback loop as pre-existing conditions make each other worse and cause new conditions. Left untreated, this can eventually lead to decaying teeth, gum disease, bone resorption, and numerous other dental disorders that can cause serious health risks. A full mouth reconstruction can address all of these issues at once, giving your oral health a major upgrade.

To accomplish this health upgrade, our oral surgeons consider a number of potential options. Bonding, fillings, crowns, dentures, dental bridges, veneers, and more might all be used. We often use dental implants to replace missing teeth or teeth that need to be extracted.


Smile Makeover

A smile makeover will offer solutions that will be able to improve the way that your smile appears. This could include a single treatment or combination of cosmetic procedures that will assure you the confidence you deserve.

There are several dental conditions that are addressed with a smile makeover. Missing teeth are one of the concerns that can take a large toll on the way that your smile looks. Replacing the tooth or teeth is an integral part of restoring your smile. There are a number of solutions for replacing missing teeth, including bridges, dental implants, and partial dentures.


Traditional Braces

While one of the main reasons people get braces is to fix an issue with their smile, there are other things which benefit the patient as well. Having their jaw properly aligned and teeth no longer crooked, many patients report being able to breathe easier, chew better, and correct minor speech issues. Also, with teeth in their correct position, there is less of a chance to damage them or to have advanced erosion issues. When teeth are misaligned patients can experience headaches and jaw pain. Braces can alleviate those annoying headaches and even secure the vacated space of tooth loss for dental implant procedures.


Tooth Colored Braces

Ceramic braces are another braces treatment option. While they follow the general principles of conventional braces utilizing brackets and wires, they are clear in color to remain less noticeable than traditional braces. This is one of the biggest benefits of ceramic braces. The material used can be clear or even tinted to match the patient's existing tooth color, so they blend in.
Another benefit is that they take less time to adjust your teeth into their proper alignment. It typically takes 18 to 36 months to complete the treatment.


Schedule a Cosmetic Dentistry Appointment in Bells, Jackson, or MilanTN today!

At Premier Dental we are dedicated to delivering excellent care to all of our patients. We can discuss with you the different cosmetic dentistry services we offer at all three of our offices in the Jackson, TN area. Please contact us here at 731-300-3000 for more information.