ClearCorrect Clear Aligners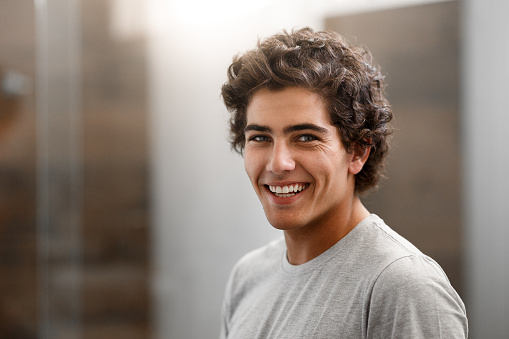 Straighter teeth can enhance the appearance and health of your smile, but you may be avoiding treatment if you dislike traditional braces. Our practice in Bells, TN, offers a range of orthodontic options, including invisible braces from ClearCorrect®. Are you ready to love your smile?


Planning Your Treatment

If you decide to proceed with ClearCorrect, your doctor will take photos, x-rays, and scans of your smile. Then, he will precisely map out your treatment plan and send a prescription to ClearCorrect. Skilled dental technicians will use the plan to fabricate your custom aligners. Once they are ready, you can return to our practice to begin straightening your smile.


How It Works

Treatment with ClearCorrect consists of a series of aligners designed to apply consistent pressure to your teeth. About every three weeks, you will replace your aligners with the next set in the series. The number of aligners you need will depend on the complexity of your case. However, many patients see results with six to 12 aligners.

During your treatment, it is important to wear your aligners at least 22 hours each day. We recommend removing them only to eat, brush, or floss. You will also need to visit our office periodically so your doctor can review your progress and provide you with more aligners.


Discreet, Comfortable Treatment

Straightening your teeth not only improves your appearance. It also protects the health of your smile. Straight teeth are easier to clean, helping you avoid decay and other oral health issues. ClearCorrect is a simple, comfortable, and effective way to achieve a better smile. For more information about your options, contact our practice online or call one of our three locations today.


An Affordable Orthodontic Solution

ClearCorrect generally costs less than similar treatments, and often qualifies for insurance coverage under many plans. You can depend on our friendly and knowledgeable staff to work with your insurance provider in order to secure the best possible coverage and minimize your out-of-pocket expenses. If you are not insured, or if you have remaining out-of-pocket expenses, we can help arrange an affordable financing plan to help make this beneficial treatment affordable for you.

If you are interested in ClearCorrect, you should also understand that the cost of your treatment depends heavily on the extent of treatment you need. In other words, the more complex your case, the more you can expect to pay.

For more information about our services, contact our office online or call (731) 663-9999 today.