Caring For Your Veneers

Bells, Jackson, & Milan, TN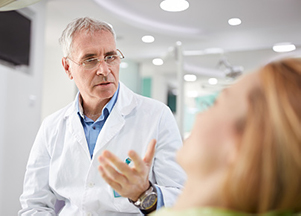 Dental veneers can be an excellent cosmetic enhancement to your teeth. Proper care of them can extend their life, saving you time in the chair and money. At Premier Dental, we can provide you tips and guidance to getting the most out of your veneers.

A dental veneer is a thin porcelain shell that we can bond to the front face of a tooth to alter, enhance and perfect your look. Veneers can be used to cover chips, hide stains, and even alter the shape and size of a tooth. The lifespan of a dental veneer is generally about ten years, but with proper care, many patients are seeing their veneers last twenty years.

Some guidelines to help extend the life of your veneers include:


| | |
| --- | --- |
| • | Maintain Good Oral Hygiene: We recommend caring for your veneers through daily brushing and flossing, just as you would your natural teeth. |
| • | Be Aware of Bruxism: Grinding, gnashing and clenching your teeth can cause damage to all of your teeth, including your veneers. If you're aware of the symptoms of bruxism, seek protection through a nightguard or mouthguard. |
| • | Be Cautious How You Use Them: Your teeth are tools for chewing, not for opening packages, to chew on pen caps, or to bite off fingernails. People who use their teeth inappropriately are subjecting them, and their veneers, to the possibility of breakage. |
| • | Avoid Staining: Your dental veneers are subject to staining in much the same way your enamel is. Tobacco products and dark-colored foods and drinks could cause staining. |
| • | Wear Mouthguards: If you are aware of an activity that could cause damage to your teeth, wear a mouthguard. Sports, outdoor activities, bruxism and more can increase your chances of damage. That is why it is crucial to protect your teeth with a nightguard, sportsguard or mouthguard. |
| • | Use the Right Dental Tools: Be aware of what you're putting in your mouth. Picking at your teeth with toothpicks, straws, and more can cause your veneers to fracture or come loose. |
| • | Be Aware of the Foods you Chew: You may need to make some dietary changes, crunchy or sticky foods could be problematic, use caution. |
When Should I Replace My Veneers?

You can contact us at any time with concerns about your dental veneers. As a standard, we will check the status of your veneers at your regularly scheduled checkup appointment each year. If we find the bond to be loose, we can strengthen it at this time. Otherwise, we will also check for damage or breakage to your veneer piece. We may advise replacing your veneer if we see damage, we can discuss it specific to you at that time.


Contact Us

Dental veneers can make a significant difference in the look of your smile. Using them, we can help your teeth look straighter, whiter, and perfected. If you are looking for a fast way to improve the look of your smile, dental veneers may be the answer.

For more information, contact our Jackson office at 731-300-3000.