Common Symptoms of Teeth Infection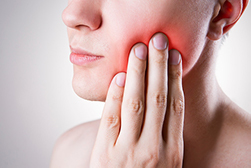 Have you been suffering from endless toothache? Or have you noticed that your jaw or gum is swollen, or maybe your tooth has started to discolor? If this is all your experience in one sentence, then you probably might want to know why. Although there are many oral health issues that could relate to such signs, it is important you book a check-up so that you can get a clear explanation. Your teeth are full of nerves which is why having a toothache can be excruciating. Aside from that, you might discover that the pain is being caused by a serious oral health matter.


Constantly Feeling Unwell

The first noticeable symptom that people feel when they have a tooth infection is that they start becoming unwell. When you begin to have a toothache, it graduates into a headache. The pain soon affects other parts of your face, including the ear and your jawbone as well. With time, all of that pain makes you have sleepless nights, which then leads to fatigue. Dizziness can also be felt as the infection and pain interrupts your inner ear's workings.


Fever

Fever is a sign that signals that your body is working hard to fight infection. Many infection-causing bacteria cannot survive in a body that has a high temperature. Thus, when your body is working so hard to kill the invaders, fevers can be felt. You do not want to standby by when your fever is higher than 101 degrees because that could lead to sepsis. The temperatures could also be lower than 96.8 degrees which is not good either.


Swelling

One common symptom of abscess is a swollen face which tends to be normal. However, if the swelling persists, you need to see your dentist as soon as possible or go straight to an emergency room. When left untreated, your swallowing and breathing can both be impacted badly. This is a life-threatening sign and also a sign of an infection that is spreading throughout your body.