What To Do To Eliminate Bad Breath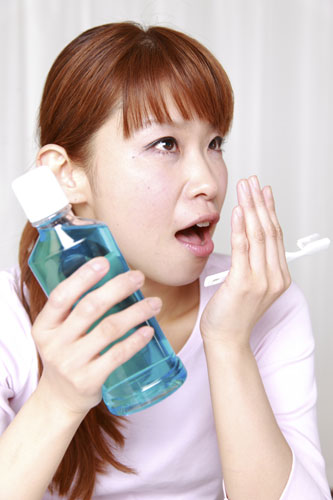 Bad breath is a pervasive dental problem as most people suffer from this condition. Moreover, it is an embarrassing and challenging situation that causes low self-esteem and reduced confidence in an individual. However, there are various quick and easy treatments to prevent the occurrence of bad breath.


Stay Hydrated

Drinking water is critical in preventing a dry mouth since it eliminates harmful organisms that cause bad-smelling breath. More so, staying hydrated precludes the development of a dry mouth that is a cause of bad breath.


Brushing of the Teeth After Meals

Food particles remaining in the mouth are responsible for developing lousy breath since they are a playground for the build-up of bacteria responsible for awful odor. Therefore, brushing the teeth after every meal removes food particles and germs, maintaining a good mouth smell.


Brush Your Tongue Regularly

Food debris and bacteria can develop in the languages causing a white sense to form. The white substance causes the development of terrible breath. Therefore, in addition to brushing the teeth, ensure that the tongue is adequately cleaned by using a tongue scraper to eliminate the remaining food particles and debris.


Adjust Your Diet

Food is a crucial factor in how the mouth smells since it directly affects oral health. Onions and garlic are known to produce a foul smell in the mouth that affects the breath as well as food rich in sugars can cause bad breath. Therefore, consuming healthy foods such as vegetables and fruits help the digestive system break down food efficiently, reducing foul breath.


Avoid Using Tobacco Products

Tobacco products such as cigarettes cause bad breath. Regular smoking and chewing tobacco affect oral health and produce a horrible smell in the mouth. Avoiding taking and indulging in tobacco products is vital to improving the breath. Bad breath is easily manageable and avoided by improving and following the proper oral hygiene practices.