Managing Stress Can Help Improve Your Oral Health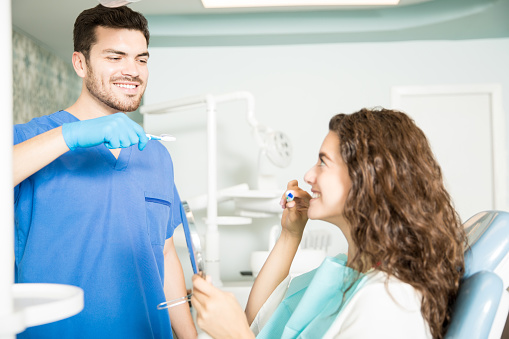 Stress is not good for people. There are people who prefer working under stressful circumstances but it comes with some risky outcomes. Stress can cause the body, bones and even teeth to hurt. This can lead to numerous small outcomes that can be relatively avoided but in larger context can cause greater harm to teeth and generally a person's dental health. People are advised to avoid stressful conditions and in case of stress, they need to relax their minds and avoid physical fatigue. All these conditions are a danger to oral health.


How Does Stress Threaten The Health of Your Mouth?

It is important to note that stress causes body fatigue and wear out. A person who is exposed to physical stress is more at risk of getting health problems relating to their gums and teeth. This is a long-term danger for anyone as they risk having bleeding gums or losing teeth. Stress can also cause people to grind their teeth, which can cause tooth cracking and even erode the enamel of a tooth. Stress is also known to cause inflammation of gums that can lead to headaches, gum pockets, teeth shifting, and destruction of the jawbone.


What Can One Do to Avoid Stress Threatening Their Dental Health?

People are advised to lower their stress levels through meditation. This involves taking yoga sessions, and gym exercises. Stressful conditions can make people avoid taking care of themselves. This can be either someone forgetting to brush or regularly flossing their teeth. It is important for people to check their stress levels and make sure they are low levels so as to keep a healthy body and mouth.

Visit our clinic today and get more information about handling your stress levels and maintaining oral health.