Do I need a root canal?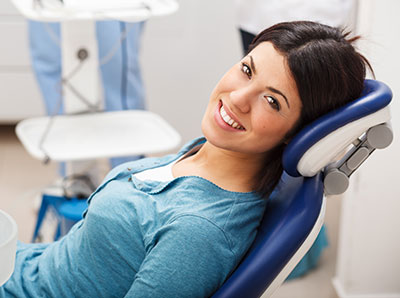 The root canal is a treatment that eliminates bacteria from the infected tooth canal, prevents reinfection, and protects the natural teeth. It is mostly performed on a tooth that has decayed, broken, or injured. Only a dentist can determine whether you need a root canal or not. A root canal is caused by bacteria that live in the mouth. Symptoms of a root canal are below:


Tooth sensitivity

Your blood vessels and nerves are infected if your tooth hurts anytime you eat or drink something hot or cold. When the pain persists for a long period, it would be best if you took the initiative and visit a dentist.


Persistence pain

Persistence pain comes with discomfort, which may affect your daily life routine. You might feel it deep in the bone of your tooth, which ultimately is a sign that a root canal is required.


Tooth mobility

If the tooth is infected, it might become Loose. Loosening of the tooth is caused by the death of nerves and thus affects the other teeth. Therefore, it requires immediate action by visiting the dentist for a check-up.


Swollen gums

Acidic waste products of dead tissues may cause swollen gums. The gums are often tender and painless upon touching. With swollen gums, you may be affected by a tooth canal that requires treatment.


How to prevent tooth canal

General dental hygiene is the most important step to take when preventing tooth canal infections which directly prevents the formation of tooth cavities and decay. Maintain a habit of brushing your teeth at least twice a day using fluoride toothpaste. Limit the intake of sugary foods and drinks as they tend to remain in your teeth. Make sure you rinse your mouth with water after consuming sugary foods.

Visit our clinics every six months for oral examinations of your dental health. Call us now and have your appointment booked.