Winter Tooth Pain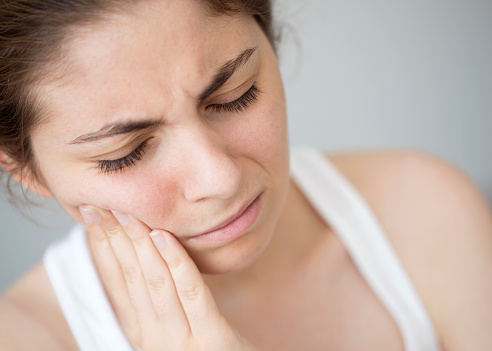 When winter arrives, so do jackets, boots, skiing, and warm drinks. For some, those winter days also can cause toothaches. What causes these toothaches and what can you do to treat them?


Tooth Sensitivity

High altitude, tooth sensitivity, and dental trauma are the most common causes of winter tooth pain.

When the tooth enamel cracks or wears down, the dentin becomes exposed, leading to tooth sensitivity. Dentin protects the nerves in the tooth. It can cause pain when exposed to certain foods, beverages, or even cold air.

If you experience sensitivity, avoid cold and hot beverages and spicy foods, and then schedule a visit with us at Premier Dental - because tooth sensitivity is treatable.

Our doctors can rule out serious concerns like a cracked tooth, infection, or cavity. In some cases, changing your toothpaste might be enough to provide you with the best treatment.


High Altitude

Even a change in the atmospheric pressure can cause tooth pain. When scuba divers go into deep water, they experience a pressure referred to as a "tooth squeeze." The same effect can also be felt at high altitudes, such as when skiing.

You should see a dentist if you experience tooth pain while being in higher altitudes.

Damaged fillings or crowns, cracked teeth, tooth decay, or worn enamel are the most common problems.

Foods and drinks that are hot or cold can make the pain worse.


Dental Trauma

Winter sports can be mostly fun and games, but they aren't without risk.

If you suffer dental trauma while skiing, contact us as soon as possible. Wearing a mouth guard while playing winter sports will keep your teeth safe from injury. Despite the fact that mouth guards are not 100% effective, they can reduce dental trauma and tooth pain.

We can help you determine the most appropriate treatment, as well as establish a foundation for care in case of trauma.