Medications Used To Treat Periodontal Abscesses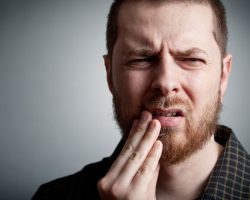 Periodontal abscesses are bacterial infections that a tooth root infection can cause, but they could also result from an injury to the gum tissue. The bacteria cause inflammation and pus as it spreads through your jawbone. We may prescribe different medications for treating periodontal abscesses, including antibiotics or pain relievers. In this blog post, we'll take a closer look at some of those medications and their side effects so you can learn how to best care for yourself during this time!


Amoxicillin-pot clavulanate

Amoxicillin-pot clavulanate is a combination antibiotic taken once or twice a day. It's prescribed to treat dental infections and abscesses, especially if the infection has spread into the bone surrounding your teeth. This medication can cause side effects such as diarrhea, nausea, vomiting, and headaches that may impair your ability to drive or operate heavy machinery until you know how it will affect you.


Azithromycin

Azithromycin is an antibiotic usually given in three daily doses over five days for treating periodontal abscesses. Azithromycin comes with possible side effects, including abdominal pain, cramps, and diarrhea, so let your doctor know right away if this happens while taking it! However, many online pharmacies carry out the same medications which you can also buy cheap generic drugs online.


Ibuprofen

Ibuprofen is a pain reliever that comes in both prescription and over-the-counter forms. It's used to relieve pain and inflammation related to dental infections and abscesses. Ibuprofen can cause stomach upset, so you may want to take it with food or milk if you're prone to nausea. Other potential side effects include constipation and dizziness.

As always, be sure to consult your doctor about which medications are best for treating your periodontal abscess! They'll help ensure you get relief from the infection as quickly as possible while minimizing any negative side effects. Reach out to us for more information about how you can best care for yourself during this time.