Pediatric Pulpotomies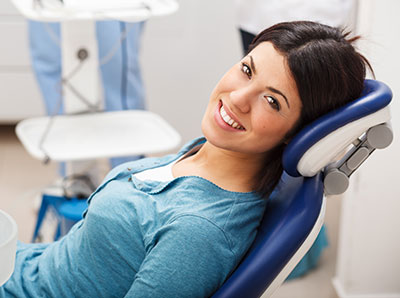 In cases of untreated cavities and decay, a pulpotomy is performed to remove the inflammatory pulp chamber of a child's tooth. Bacteria must be removed from the pulp chamber within the child's tooth to prevent or treat an abscess or infection. Pulpotomies are sometimes referred to as "baby tooth root canals." The "pulp space" in the interior of a healthy tooth is composed of soft tissues including nerves, blood vessels, and pink connective tissue. If a tooth develops a significant cavity, bacteria in the decay can damage the pulp, resulting in discomfort. Infant's teeth are softer than adult teeth, and the nerve within a baby tooth is located closer to the outside, making them more susceptible to decay and toothache.


Pulpotomy Procedure

If the soft tissue in the pulp chamber becomes inflamed or infected, the dentist may recommend that the whole tooth be extracted. However, if the soft tissue in the canals is still healthy enough, a medicated filling can be placed into the chamber to keep the pulp alive. Like adults, children might feel apprehensive during regular dental treatments. A common conscious sedation option in pediatric dentistry is nitrous oxide, which relaxes children and makes the treatment easier and safer. The doctor will begin the Nitrous Oxide flow, check your child's comfort, and then numb the area that needs to be treated. The dentist will then drill a hole into the crown of your child's tooth to gain access to the pulp chamber. Your child's dentist will then remove the nerve tissue in the pulp chamber and place a medicated filling to seal the tooth and prevent germs from entering in the future. Your child's dentist may recommend a tooth-colored or stainless-steel crown to ensure that the tooth is secure, stable, and free of food particles and bacteria. The pulpotomy operation is quite common and normal, and it is frequently performed in conjunction with other dental treatments, including as fillings, to reduce the number of times your kid must come to the clinic for treatment.


After Treatment

Once the surgery is completed, it is critical that your kid maintain an excellent oral hygiene regimen and come in for frequent checkups and cleaning appointments so that we can monitor the state of the treated tooth, prevent future decay, and decrease the need for subsequent dental treatment.