Caring for Dentures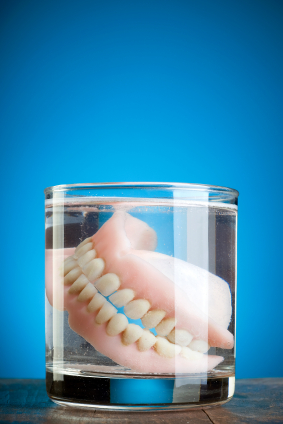 If you have missing or extracted teeth, dentures are an effective solution that can improve your dental health. Dentures are applied by our dentists for various reasons, with a lack of sufficient bone tissue for dental implants being among them. However, they provide an excellent solution if you want to take care of the gaps in your mouth left by missing teeth. If you are wondering how you are going to take care of your dentures, you are in the right place as our specialists will provide you with all the information required to properly maintain your dentures.


Clean them every day

After meals and before going to bed, it is important to remove your dentures and clean them using clean running water. Our dentists will also provide you with special cleaning tools so that you do not damage the dentures. Dentures can become stained and discolored with poor hygiene. Therefore, it is important to take care of them as you would your natural teeth.


Store the Dentures in Water or Special Gel Overnight

When going to bed, you are supposed to remove the dentures and store them in a glass of water or a special gel. In this way, the dentures can maintain their original shape, while also removing any food particles trapped. Dentures need maintenance and if they are properly taken care of they can stay a lifetime.


Regular Dental Clinic Visits

You will have to maintain your routine dental visits. This will give our dental specialists ample time to check the development of your dental health. You will have to work closely with our dentists so that they can correct any problems that they can see. Call our offices to speak to an expert if you require dentures for your missing teeth problem.