Steps to Creating Ideal Dental Goals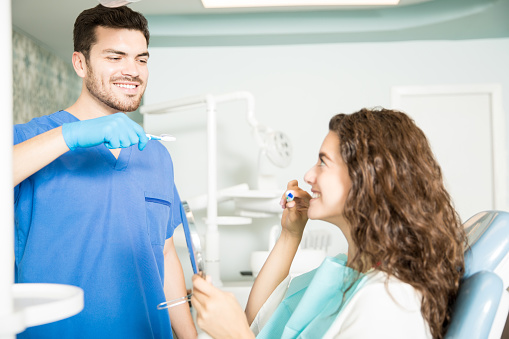 Your oral health is very important to your general well-being. Maintaining good oral health is characterized by brushing your teeth at least twice daily and flossing regularly. Therefore, you need to stick to a thorough oral hygiene routine that will help keep your smile bright. If you are looking to create ideal dental goals, there are several steps you need to take. Some of them include fixing your diet and taking good care of your teeth.


Fix Your Diet

Maintaining good oral hygiene is not enough if you have a poor diet. Fixing your diet is very important if you are looking to improve your dental health. There are foods that are good for your oral health while others can be harmful. For instance, sugary foods can affect your oral health adversely. On the other hand, fruits and vegetables can help boost your oral health. Therefore, you need to eat foods that help boost your oral health. Fruits and vegetables help neutralize acids in your mouth. They also get rid of stuck food particles found in between your teeth. Stuck food particles can result in tooth decay and other harmful oral conditions.


Take Good Care of Your Teeth

You also need to maintain good oral hygiene. You can do so by brushing your teeth at least twice daily and flossing regularly. While most people remember to brush their teeth, a good number of them ignore flossing. Flossing is as important as brushing. When you floss, you remove food particles that brushing might have missed. A toothbrush can fail to reach remote parts of your teeth and the gumline. These areas are hotbeds of bacteria and could cause infections if not cleaned properly. You should also use mouthwash on a regular basis. This will help wash away all food debris. Get in touch with us for more information about maintaining good dental hygiene.