Lack of Sleep Can Ruin Your Oral Health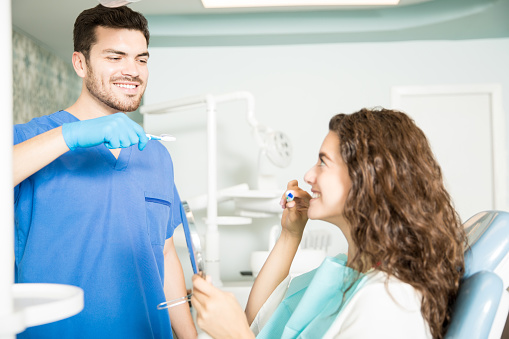 Our entire body is deeply affected by a lack of sufficient sleep. Sleep is the way for our bodies to rest and begin maintenance on problem areas. Our oral health is also greatly affected by a lack of sleep. Sleep deprivation can lead to issues with gums or sensitive teeth and an overall discomfort in our mouths. That is why it is important to retain a consistent routine of full night sleeps.


How Does Sleep Effect Oral Health Specifically?

There are two main ways that sleep (or lack of it) hurts our teeth. The first is that while some people stay up late voluntarily and are able to drink and keep their mouths moist—there is a significant portion of people who are attempting to sleep and unaware that they are drying out their mouths. As we sleep, saliva is meant to help build defenses against leftover particles from the day while also combating any leftover acidic elements in the mouth. Lack of sleep, and in this case, lack of good sleep, means that your mouth can be left open and that saliva did not have a chance to complete its work. This is the case for many sleep apnea patients.

The other way that sleep can badly affect your oral health is by you going to sleep stressed, resulting in teeth grinding during the night. This can be helped by getting a night guard to go between your teeth, but it can be difficult to discover if you don't know that it is happening until you're already feeling discomfort.


Contact Us if You have Issues Sleeping

Your oral health is extremely important to us and to your long-term health. If you are experiencing discomfort or are worried that you may be suffering from a lack of sleep which could impact your oral health, give us a call.