Your High Blood Pressure Could Be a Result of Problems with Your Oral Health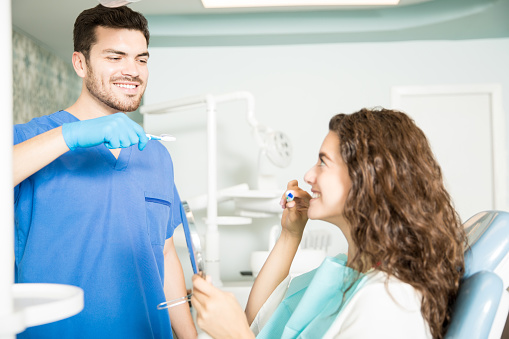 Do you have high blood pressure? Blood pressure is a measurement of how hard your blood pushes against your blood vessels. Perhaps you have experienced dizziness and blood spots in your eyes. Another sign of high blood pressure is flushing. High blood pressure, or hypertension, is the most common type of cardiovascular disease.

High blood pressure has many risk factors. Unfortunately, as you age, your risk of high blood pressure increases. If your parents have had high blood pressure, you could inherit high blood pressure as well. Other risk factors include a lack of physical activity. Perhaps tobacco use or too much salt could also contribute to high blood pressure. Most people would agree with these risk factors. However, have you ever thought that your high blood pressure could possibly be a result of problems with your oral health?


Oral Health and High Blood Pressure

There is a connection between high blood pressure and problems with your oral health. Having gums that are inflamed due to the bacteria that causes gum disease, is the beginning of the problem. The bacteria associated with gum disease can get into the bloodstream and may cause the arteries to harden. Heart disease prevention should include taking good care of your entire body, including your teeth and gums.


Call Our Office to Schedule Your Next Appointment

If you suspect you have inflamed gums, it is important to come to our office even if it is not time for your next routine cleaning. If your gums are red, swollen, or sore to the touch, you should make an appointment as you may have gum disease. Similarly, if your gums bleed or your teeth feel loose, you may have an infection in your gums. We are here to help you fight gum disease and protect yourself from high blood pressure.