The Dangers Associated with Drinking Too Much Juice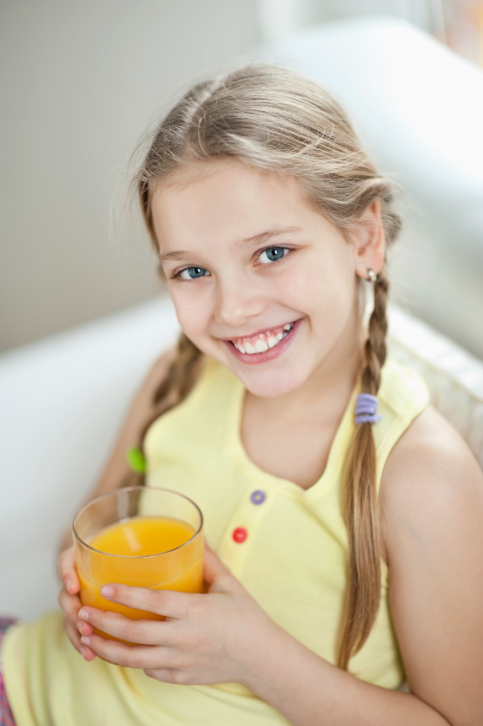 As much as drinking juice looks healthy, too much of it can be bad for your oral health. Therefore, before drinking a second or third glass of fruit juice, it is important first to understand what it does to your teeth.


Contains Excessive Sugar

Fruit juice contains a higher concentration of sugar compared to whole fruits. This poses a great risk for your oral health. Normally, the juice in the whole fruit is surrounded by fibrous structures. Only some part of sugar is released by chewing the whole fruit, way less than that in fruit juice. The presence of sugar in your mouth is risky because bacteria will feed on it and create acid that damages the enamel. As time progresses, these acids will cause tooth erosion which can result in cavities. Therefore, drinking a glass of juice has a similar negative impact as soda. Both juice and soda contain an average of 23 grams of sugar per cup, which is exceptionally high for your health. If you must drink juice, always rinse your mouth with water to get rid of the residue.


Fruit Juice is Acidic

Fruit juice is also dangerous because it is highly acidic. The damage caused by acidic fruit juice can be assessed through the condition of your enamel. When acids attack your teeth, they wear down the enamel. This exposes the underlying nerves that often result in tooth sensitivity. The high acid levels can also cause cavities and dental cracks.

Furthermore, you could also experience dental stains. This is because as the enamel wears down, it becomes thinner and more translucent. The dentin beneath it is yellowish, meaning your teeth will also look yellowish. This underlines the importance of limiting the intake of highly acidic fruit juice. Contact our offices for more information on the dangers of drinking too much juice.