Risk Factors for Oral Cancer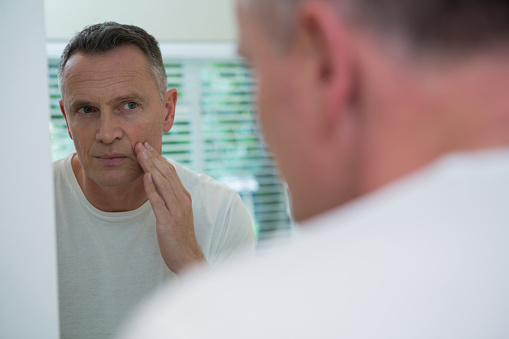 Oral cancer is a potentially deadly disease. This disease is rare in children and teens but its risk increases with age. The chances of getting oral cancer after the age of 45 increases and this disease more commonly occur in men than women.

Certain risk factors are responsible for oral cancer. For example, mouth conditions like leukoplakia is a precancerous condition and can become cancerous if not treated in time.

In this guide, we will explain to you what factors are most common in people with oral cancer risk.


Use of Tobacco

Tobacco use is one of the major risk factors for oral cancer. Whether you smoke or chew tobacco, all forms of tobacco can cause this disease. The more you use this substance, the higher your chances are of contracting this disease. In fact, some studies show that even second-hand cigarette smoke can increase oral cancer.


Alcohol Consumption

Alcohol is another major factor for oral cancer. The more alcohol you consume, the greater your chances are of developing oral cancer. If you use both tobacco and alcohol, your risk multiplies.


Human Papillomavirus

Human papillomavirus (HPV) is a group of virus that is transmitted through sexual contact. This virus infects the sexual organs as well as the mouth and the throat. The symptoms of HPV are difficult to detect and even though this cancer has a low mortality risk, treatment is most effective if it is diagnosed early.


History of Cancer

People who previously had oral cancer have a high risk of developing oral cancer again. Having larynx, cervix, or lung cancer can also increase your risk of developing oral cancer. In addition, if your immediate family member has been diagnosed with squamous cell carcinoma, you have a higher risk of developing this cancer as well.


Sun Exposure

Too much exposure to the sun can also cause cancer of the lips. People who spend a lot of time working in the sun are at high risk of developing this. People with fair skin are also more susceptible to lip cancer.


Low-Nutritional Diet

Studies show that not having enough fruit and veggies in your diet can increase the risk of oral cancer. These foods contain substances like carotenoids that are associated with lower cancer risk.


Graft-versus-host Disease

People who have undergone stem cell transplants may develop graft-versus-host disease. This is when the new stem cells see the host body as foreign and start destroying its cells. Damages to the cells in the mouth can increase the chances of oral cancer.


Poor Oral Health

People who do not go to the dentist often may complain of decayed or missing teeth, inflamed and bleeding gums, and chronic mouth infections. Research shows that people who neglect their oral hygiene have a higher chance of developing oral cancer.

All of the above factors are reasons why you need to keep your regular dental checkup appointments. If you have symptoms of oral cancer, we may be able to identify them and help you get started on your treatment immediately. This simple preventive measure can save your life.

If you want to schedule an oral cancer screening, call us at 731-300-3000 today.