Chewing Gum: Is it Really Beneficial?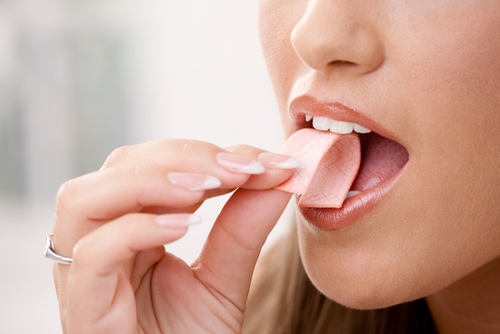 We all love chewing on a stick of gum, whether it's to get rid of bad breath after lunch, to avoid munching on unhealthy snacks or because we read somewhere that it can give us a better jawline. But the question is, how beneficial is chewing gum for your gum and teeth?


The Pros

There are definitely some excellent benefits of chewing gum for your teeth. For starters, it does a great job of eliminating any bad breath from your mouth, saving you from any potential embarrassment in front of your co-workers.

More importantly, chewing gum can help protect your teeth. Especially right after a meal, chewing a gum increases the amount of saliva in the mouth. That, combined with the chewing motion, helps wash away any leftover food debris in the mouth and other bacteria to keep your teeth healthy and protected.
Furthermore, the increased saliva can also strengthen your teeth as it contains important nutrients like calcium and phosphate. Chewing a nicotine gum can also help you quit smoking, which is another plus for the teeth as well as your body.

All these benefits depend on chewing the right gum as well. The usual gums can be harmful at times because of their sugar content. That's why you need to have sugar-free gums to avail all these benefits.


The Cons

As mentioned, sweetened chewing gums can be harmful for the teeth as well. The sugar in them can encourage the growth of bad bacteria, which lead to plaque, tooth decay and other gum diseases. Additionally, excessive gum chewing can cause problems with your jaw, which can then make it hard to chew.

The final verdict is that chewing gums is beneficial. However, just make sure they are the sugar-free kind and remember moderation is key. If you feel any pain while chewing a gum, contact Our doctors and at Premier Dental to get your teeth checked and treated.