Understanding Mountain Dew Mouth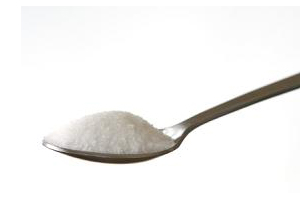 "Mountain Dew Mouth" is a blanket phrase that describes the damage that soda can cause to a patient's mouth.

All sodas have acidic ingredients which weaken teeth and create an environment where harmful bacteria can grow. However, Mountain Dew is singled out because it can be 110 to 325 times more erosive to teeth than water. Studies have shown that Mountain Dew is two to five times more harmful to a patient's mouth than their competitors' regular-variety sodas.


Anatomy of a Teeth-Damaging Soda

12 fluid ounces of Mountain Dew has 11 teaspoons of sugar, making it one of the most heavily-sweetened beverages that a patient could drink. Mountain Dew also contains citric acid, the same acid found in lemons and limes. Mountain Dew's acidity weakens teeth's' enamel and dentin, and its sugar feeds harmful bacteria. These two factors can cause severe damage to a patient's teeth, especially when the patient either drinks more than one Mountain Dew per day or neglects their oral care routines.


Preventing Mountain Dew Mouth

The simplest way to lower the risk of Mountain Dew Mouth is to stop drinking sodas.

For patients who refuse to abstain from sodas, switching to a less acidic and sugary soda and reducing the number of sodas the patients drink in a day are positive changes for patients' oral care.

Rinsing with pH-neutral water or a basic solution after consuming soda will help restore a neutral pH level in the mouth.

Whereas brushing immediately after drinking a soda can further damage tooth enamel, brushing thirty to sixty minutes after drinking a soda will remove the soda's sweeteners and lower the amount of harmful bacteria in the mouth.

Mountain Dew Mouth is a serious problem, regardless if the patient has baby teeth, permanent teeth, or a combination of the two. A combination of moderation and good oral care can help maintain patients' teeth, but professional oral care will also be needed to remove plaque and other problems that home care alone cannot remove. Contact our office today to schedule a professional cleaning.