Why Do Newly Whitened Teeth Get Sensitive Sometimes?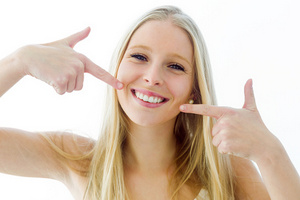 It is quite common for your teeth to be extra sensitive after whitening, especially during brushing or while eating sweet foods or drinking hot or cold liquids. This heightened sensitivity should only last for 48 to 72 hours at the most, but there are several tips that can help you deal with your sensitive teeth during that period.


What Causes Heightened Sensitivity After Whitening?

Professional teeth whitening involves a bleaching agent that penetrates the enamel of your teeth, revealing some nerve endings that are close to the surface. These nerve endings react to foods and liquids that are especially hot, cold, sweet, or sour. We typically recommend that patients switch to a toothpaste designed for sensitive teeth at least one week before undergoing professional whitening services to mitigate some of the heightened sensitivity and build up a tolerance, although it will not completely prevent the increased tooth sensitivity from occurring.


Tips For Dealing With Increased Tooth Sensitivity

After your professional teeth whitening treatment, you should continue using specialized sensitive toothpaste and brush gently with a soft bristled toothbrush and lukewarm rather than cold water. Leaving the toothpaste in your mouth for a few extra moments before rinsing gives it more time to help reduce your sensitivity. Once your heightened sensitivity subsides after a few days, you can switch back to using your normal toothpaste. We recommend avoiding very hot or very cold drinks for the first few days after your treatment, especially drinks like coffee and tea as they can stain your freshly whitened teeth.

Drinking through a straw can help reduce the contact your beverage has with your teeth. We might suggest avoiding sugary foods for the first few days as well. If your sensitivity has not subsided after 48 hours, call our office and we can discuss options for dealing with your discomfort.