Do Teeth Whitening Procedures Cause Sensitivity?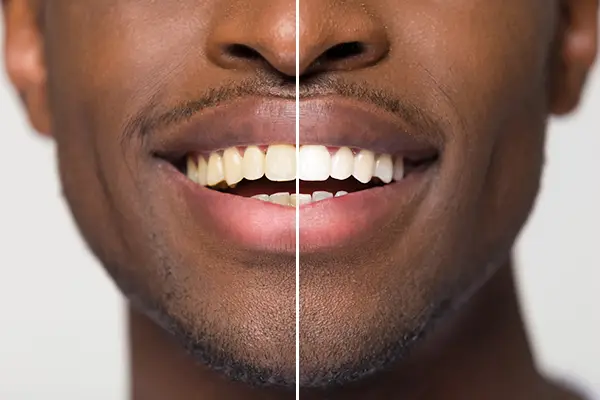 Sensitivity and pain are common after teeth whitening treatments. Typically, sensitivity after the procedure may depend on the health of your teeth and the type of teeth whitening treatment used. Some whitening products are acidic and abrasive. This means they can wear down the enamel or the gum tissues, exposing the sensitive parts. Read on and learn more about whitening procedures and teeth sensitivity.


How Does Whitening Treatment Work?

Teeth whitening procedures involve a bleaching agent to remove the stains and discoloration. As the active ingredients in the bleaching agent make their way into the tooth, they are likely to cause demineralization. Demineralization involves removing essential minerals from the enamel.

When this happens, the enamel weakens, exposing the dentinal tubules. These microtubules connect to the tooth's nerves, making you feel sensations. Unfortunately, they can become more hyperactive and sensitive when exposed, making you feel discomfort. This explains why the sensitivity disappears a few days after teeth whitening treatment.


How Can You Control Sensitivity Caused By Teeth Whitening?

As you know, sensitivity occurs mostly due to demineralization of the tooth enamel. Do you know you can put back the minerals by implementing simple tips? Brushing with fluoride toothpaste is one way to strengthen your teeth and restore the minerals lost during teeth whitening.

You can also consider other fluoride treatments, such as varnish or gel. Another way to alleviate the symptoms of tooth sensitivity is by using a desensitizing toothpaste. This product blocks the pain signals that travel from the tooth's surface to the nerves.

Remember to use a soft-bristled toothbrush to prevent more enamel damage. Most importantly, be sure to consider a professional dentist for teeth whitening. With this, they can explain the best whitening option depending on your oral needs. They can also advise you on how to deal with sensitivity after the treatment. Contact us and learn how to achieve a bright smile without experiencing tooth sensitivity and discomfort.