Should You Wear A Nightguard?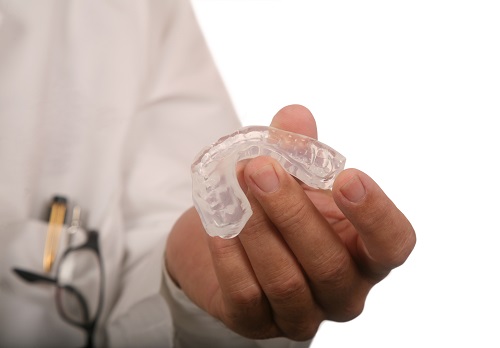 Nightguards are dental devices that look like retainers. They are worn at night to shield the teeth from bruxism or grinding. Understanding the effects of bruxism on your teeth may help you appreciate the importance of night guards.


Results Of Teeth Grinding

Involuntary grinding of teeth at night causes the enamel to wear off. The enamel is an important component of the tooth structure. It is the outer covering that protects the inner structure of the tooth from damage. Without the enamel, your teeth will be more prone to sensitivity and decay all of which can be avoided by wearing a night guard. Teeth grinding may also cause chronic headaches throughout the day that never seem to subside. Bruxism cause muscle tension in the neck, shoulders, and mouth. The increased tension is what causes mild to severe migraines that could interfere with your productivity. Teeth grinding can affect the joint that connects the jawbone to the skull. As a result, you may suffer from temporomandibular joint (TMJ) disorder and risk getting jaw misalignment.


Tips And Tricks For Sleeping With A Night Guard

Sleeping with a night guard can be uncomfortable at times. You may want to practice breathing exercises when wearing a night guard. Breathing exercises relax the system and make it easier for anyone to fall asleep flawlessly. Secondly, wear the night guard after finalizing all of your bedtime routines. That way your mind resonates with the fact that you wear the night guard only for sleeping purposes. Patience is indeed a virtue when it comes to wearing nightguards. Whereas in the beginning, it could be somewhat troubling, with a little patience, you will get used to wearing it.

In the long run, the benefits will outweigh the momentary discomfort you felt when you first started wearing a night guard. The choice of a night guard should not be taken lightly. Consulting with a doctor first is crucial. Lucky for you, our doctors are just a call away. Not only is our team of dental experts experienced but also very efficient at what they do. Go ahead and check us out today.