Common Causes Of A Dental Abscess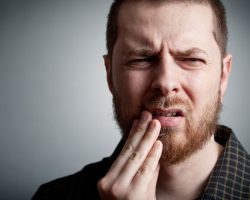 When bacteria enter the tooth through a cavity, crack, or chip, it causes a dental abscess. Several factors can contribute to the development of a dental abscess. Ensure you talk to the dentist if you notice any signs of dental abscess. The dentist will tell you how you can prevent having a dental abscess. Continue reading to know the common causes of a dental abscess:


Dry Mouth

A dry mouth occurs when there is reduced saliva flow in the mouth. Saliva maintains oral health as it helps wash away food particles and neutralize acids produced by bacteria.

Dry mouths make it easier for bacteria to multiply, increasing the risk of gum infections and tooth damage. If left untreated, these infections can progress to a dental abscess. Several things, including certain medications, medical conditions, or lifestyle choices, can set a dry mouth. Ensure that you drink water and avoid the use of tobacco. Also, ensure that you limit your alcohol intake. Also, consider saliva-stimulating products or medications under the guidance of a healthcare professional.


Poor Dental Hygiene

A significant cause of tooth abscesses is poor oral hygiene habits. You get tartar when you let plaque accumulate in your teeth and gums.

This irritation can lead to gum disease, which can progress and cause an abscess.

Regular brushing, flossing, and dentist visits for professional cleanings are necessary to maintain proper oral hygiene and avoid tooth abscesses.


High Sugar Intake

You risk getting a dental abscess if you intake a lot of sugar. Sugar provides an energy source for bacteria in the mouth, leading to increased acid production. Decay is more likely to occur because of the damage this acid causes to tooth enamel. Over time, untreated cavities can extend to the tooth's root, causing an infection and abscess. You should restrict your sugar intake, maintain proper oral hygiene, and make healthy food selections to reduce your chance of dental abscesses. Come to our office today and let our dentist explain the common causes of a dental abscess.