Is KOR Whitening System Better Than Other Teeth Whitening Methods?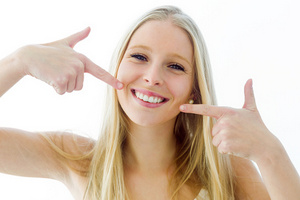 A great smile is a symbol of healthy, beautiful teeth and gums. The teeth play a major role in elevating a smile by how they are arranged in the mouth or their color. Professional teeth whitening is, so far, the most known effective method for brightening teeth, however, there are other ways like the use of whitening kits.

There are various whitening kits that one may use to whiten teeth. The most common ones include whitening strips and gels. While almost all of these kits require some patience and the results are always uncertain, KOR comes with unique features, making it stand out from the others.


How KOR Works

It is specially formulated with special trays that seal out saliva and other fluids from diluting the gel. This gives the gel more active time on the teeth during the whitening process. Studies have shown that other whitening kits' gels get diluted by saliva quickly, losing their whitening activity. KOR gel is kept under refrigeration until when it's supposed to be used to keep it from degrading.

The special formula in the gel spreads out on the teeth and throughout their microstructures to eliminate all stains. This high-power formula gel makes it ideal for the job and can give a maximum of six to ten hours of whitening activity, unlike other gels that get diluted thirty minutes after application.


The Different KOR Treatment Options

KOR kit treatment comes in various options for flexibility. Tetracycline stains on teeth are difficult to remove because the substance binds with calcium during tooth development. For that reason, there is the KOR Ultra T formulated for such stains. KOR Ultra is also made for other kinds of hardened stains or severe tooth discoloration. KOR Max is the other option. It's made for home nighttime use for average patients. Reach out to us for the complete guide on KOR, its benefits, and the right formulation for you.