Signs Your Tooth is Starting to Crack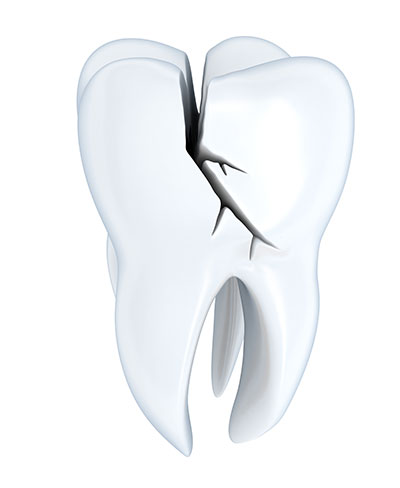 There are times when you do not have an idea what is happening until it happens. This is the case with a tooth cracking. Most people do not realize that there is a problem with their teeth and that may be a crack will soon register until it does. However, there are signs and symptoms you can look out for. This will help you cope and treat the condition where possible. When the dentist discovers an anomaly early, they stand a better chance of rectifying it.


What Are The Initial Signs Of A Cracking Tooth?

If your tooth is beginning to crack, the first thing you will experience is pain. This is pain that comes from around the area of the tooth or within the gums. It can be hard to locate the tooth that is causing the pain by yourself sometimes. That is why it is important to let a dentist examine the area and fish out the tooth that is causing the pain. Other signs include having a difficult time when chewing food and being unable to expose your tooth to hot and cold temperatures. What most people call sensitivity may be brought about by a weak tooth that is about to crack.


How I can handle signs of a cracking tooth?

The first advisable thing to do is to go see a doctor. The specialists who save cracking teeth are called endodontists. They will take you through a series of examinations that are bound to show where the problem is and on what sides your tooth is cracking from.

Self-examination can be harmful as one does not have the right experience or tools to save their tooth. Visit us today at our clinic and have an endodontist help save your cracked tooth and clear any questions you might have.