How to Deal with an Abscess in the Mouth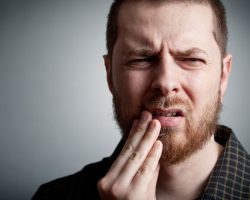 A tooth abscess occurs when bacteria enter the tooth's interior after decay or chip. The bacteria cause infection to arise and pus to accumulate in the tooth, resulting in symptoms such as toothache, swollen gums, swollen lymph nodes, and a bad taste in the mouth. If left unattended, the infection can spread to the bones, leading to jaw bone loss. In this case, it is vital to learn how to deal with an abscess in the mouth. Here are 3 ways to treat a dental abscess.


Incision and Drainage

Changes in your mouth can be a sign of serious oral issues. For instance, if you experience pain in your gums or toothache, swollen face, or difficulty opening your mouth, you probably have a tooth abscess. It is good to seek immediate dental care since this condition can cause serious complications. The dentist may recommend drainage. This involves making a small incision to allow the pus to drain out. He may also wash the affected area to remove all the pus. If the infection spreads beyond the abscessed area, the professional may suggest antibiotics to stop it from spreading.


Root Canal

A root canal is an effective procedure if you want to deal with an abscess in the mouth while saving your natural tooth. The dentist removes the affected part (pulp) and drains the abscess. This prevents the infection from spreading further. He then performs Filling and sealing to prevent bacteria and food particles from entering the tooth. The professional may then use a crown to make the tooth stronger.


Tooth Extraction

In severe cases or situations where it is challenging to save the affected tooth, a dentist may recommend a tooth extraction. The professional will remove the tooth and drain the abscess to keep your teeth free from infection.

An abscess in the mouth can be life-threatening. Therefore, it is good not to try to treat it by yourself. Reach out to us for a same-day dental visit!