Why You Should Consider Tooth Replacement And What Your Options Are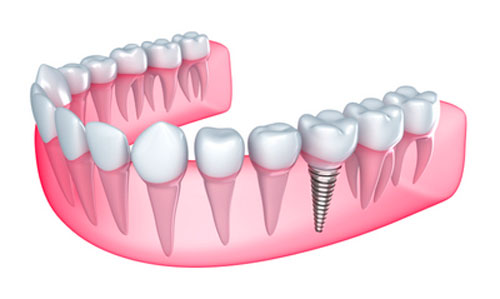 Tooth loss can occur for various reasons, including decay, gum disease, injury, or genetics. You must address the issue promptly to prevent further damage to your remaining teeth and jawbone. If you have one or more missing teeth, tooth replacement may be the best option for restoring your smile and maintaining your oral health.

There are several tooth replacement options available. The best choice for you will depend on your individual needs. The dentist can help you determine which option is most appropriate for you. Here are more details about tooth replacement options:


Dental Implants

Dental implants are small titanium posts surgically placed in your jawbone to support a replacement tooth. They look and function like natural teeth and can last a lifetime with proper care. They are a popular choice for people with one or more missing teeth and are particularly suited for people looking for a permanent solution.


Dentures

Dentures are removable appliances with a plastic or metal framework with replacement teeth attached. They can replace a few missing teeth or a complete set of teeth. They are cost-effective and available in both partial and comprehensive options.


Bridges

The dentist fixes the appliances and anchors the bridges to the remaining teeth on either side of the gap. They can replace one or more missing teeth. They are a popular option for people who have lost teeth in a row and offer a permanent solution.


Crowns

The dentist places crowns over the decayed tooth to ensure it retains its shape, strength, appearance, and size. They can protect a weakened tooth from further damage or improve the appearance of a discolored or misshapen tooth. They can also replace a single missing tooth with a dental implant or bridge. Ensure you visit our dentist if you feel you need tooth replacement.