Can Cancer Be Caused By Gum Disease?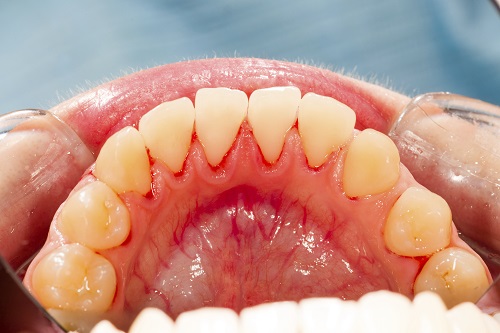 We all know that our teeth need to be taken care of. We hear about new research connecting oral health with our overall health almost every day. We need to take care of not just our teeth, but also our gums! There is a growing body of evidence linking gum disease to a number of health conditions like diabetes, heart disease, stroke, Alzheimer's, and cancer.


The Connection

Cancer and gum disease are linked, according to recent research. According to studies, people with a gum disease history had a higher incidence of lung cancer, gallbladder cancer, breast cancer, esophageal cancer, and melanoma. Additionally, studies suggest that the bacteria that is present in periodontal disease may possibly cause certain cancers, including pancreatic cancer. There is no evidence that gum disease actually is a cause of cancer. Despite not knowing the exact connection between gum disease and cancer, managing the bacteria found in cases of gum disease, exercising, eating healthy, quitting smoking, and avoiding alcohol are all extremely advised for lowering your cancer risk.


Preventing Cancer By Tackling Gum Disease

It is possible to prevent gum disease by practicing good oral hygiene. In addition to brushing your teeth two times a day, flossing every day, rinsing with mouthwash, and chewing sugarless gum, you should visit your dentist two times a year. There has never been a better to start paying more attention to a healthy oral health routine. To reduce your risk for cancer and other illnesses, schedule an appointment with a dentist today to ensure you are doing all you can to prevent gum disease.