Types of Mouthguards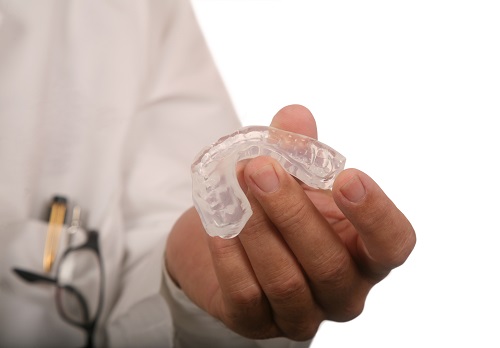 Mouthguards are and extremely important device to ensure your teeth do not break, grind, and crack. There are two different types of mouthguards. The first type which we commonly see professional athletes wear are the sports mouthguards. The other type of mouthguard which is less commonly know is a nighttime mouthguard.


Mouthguards for Sports

Dental trauma is something that nobody wants to deal with, especially when play a sport and it can be avoided. Due to the high rate of trauma injuries to the mouth, the American Dental Association has recommended that for any person who plays a contact sport such as football, hockey or basketball should wear a mouthguard.

There are a few different types of injuries that an athlete can avoid by just wearing a mouthguard during the sports activity. Cracked teeth, chipped tooth, or teeth that become completely knocked out are the most common types. However, if a jaw is injured, it can cause extensive problems at the time and possible future issues for the athlete. The most beneficial thing for an athlete to do is to simply wear a mouthguard.


Mouthguards for Sleeping

Some people do not realize they when they sleep, they grind their teeth. When a patient grinds their teeth, they are constantly clenching their teeth while also slightly moving their jaw at the same time. This can lead to sleeping problems, jaw pain and even headaches. Patients that suffer from teeth grinding can also experience drowsiness during the day because they are not getting a good night's sleep.

By utilizing a nighttime mouthguard, this can all be avoided. Nighttime mouthguards are a barrier between your top and bottom row of teeth. This eliminates all the pain and future complications that grinding your teeth can cause. If you want to know more about mouthguard's we are always here to help. Please reach out to us for a consultation.