Laser teeth whitening. Does it have effects?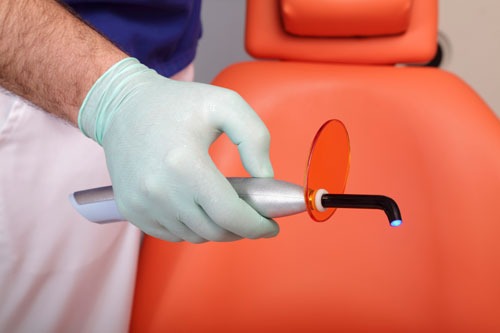 When you see our dentist, they will administer a hydrogen peroxide-based gel to your teeth. The dentist eliminates the stains and lightens the teeth's color after a few minutes using a special laser. Laser teeth whitening can be an effective procedure for removing stains from your teeth. Your smile's aesthetics is harmed when your teeth are discolored. There are a variety of ways to restore self-esteem and self-image. While lasers for in-office treatment are a popular option for many people, it's characterized by their potential side effects.


How can you change the color of your teeth?

With a full set of white teeth, both the individual and others find it attractive. Poor dental hygiene can lead to discoloration of teeth. Teeth may become discolored if they aren't brushed twice a day at the very least. Sugars and carbohydrates from food can discolor teeth if they aren't brushed properly or frequently enough.


Laser teeth whitening works in a similar way to that of whitening toothpaste

This treatment is provided by our dental practice here in our clinic. The patient only has to come in for one or two appointments, lasting around an hour. After the patient has had some time to settle down and get comfortable, they will be prepared to begin their therapy. The patient's mouth is then fitted with a mouthguard that contains hydrogen peroxide gel, and a mouthguard is inserted into the mouth. A laser is incorporated to activate the gel in your mouth, penetrating the teeth and breaking down the chemicals that generate the discoloration. The laser is then removed once the process is brought to completion.


What are the side effects of teeth bleaching?

The patient's gums can also be affected by laser teeth whitening. When the whitening product gets on the gums during the operation, this is a complication. After the therapy, the itchiness can continue to be a problem.

If you're fed up with your stained teeth, call us to schedule an appointment. Our team of experts is ready to take you through your amazing adventure.